Sugared Bows & Traveling
At this point the corset still needed a bunch of hand sewing. So what am I to do when headed off on my 7 year anniversary trip to Las Vegas with my husband? Take the corset to work on of course. Many of my samples are all hand stitched in cars, planes, or trains during family vacations. I like saving up small hand work for otherwise downtime.
With everything pinned into place I safely tucked the corset into a shopping bag to take on the plane. Imagine my surprise when I pull the corset out and it is covered in sugar. We recently had a tea party at the shop and apparently my son decided to empty an entire bowl of sugar into the "empty bag". I was frustrated for a moment and then joked that now my entry had "taste". Sugared bows!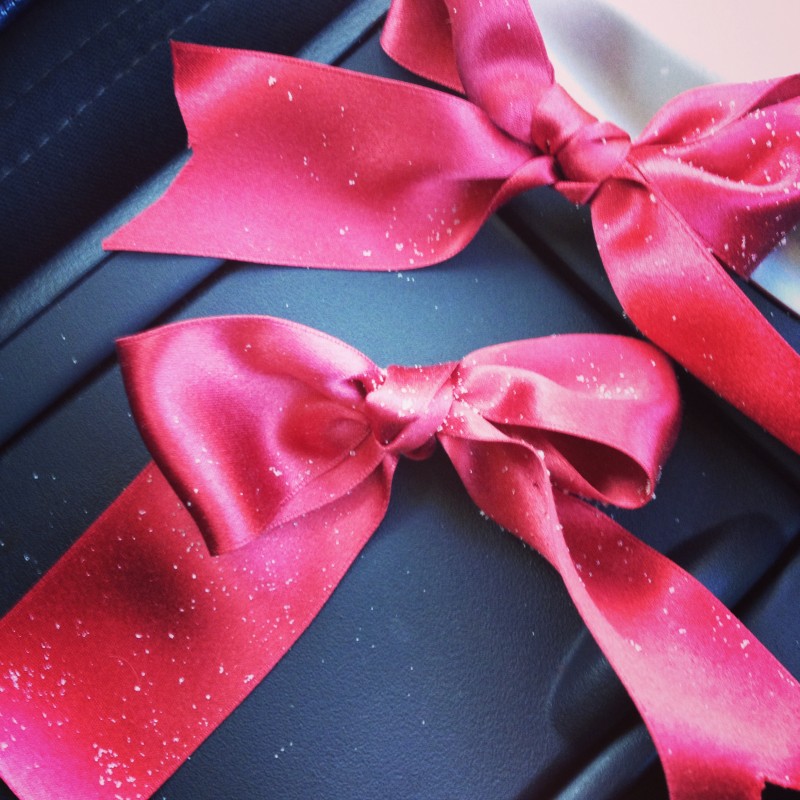 So I remained unphased and just brushed off what I could and moved on with the project, sugar and all. I however ditched the sugar filled bag in the car as we left it parked at the airport lot. So I carried her around just rolled up: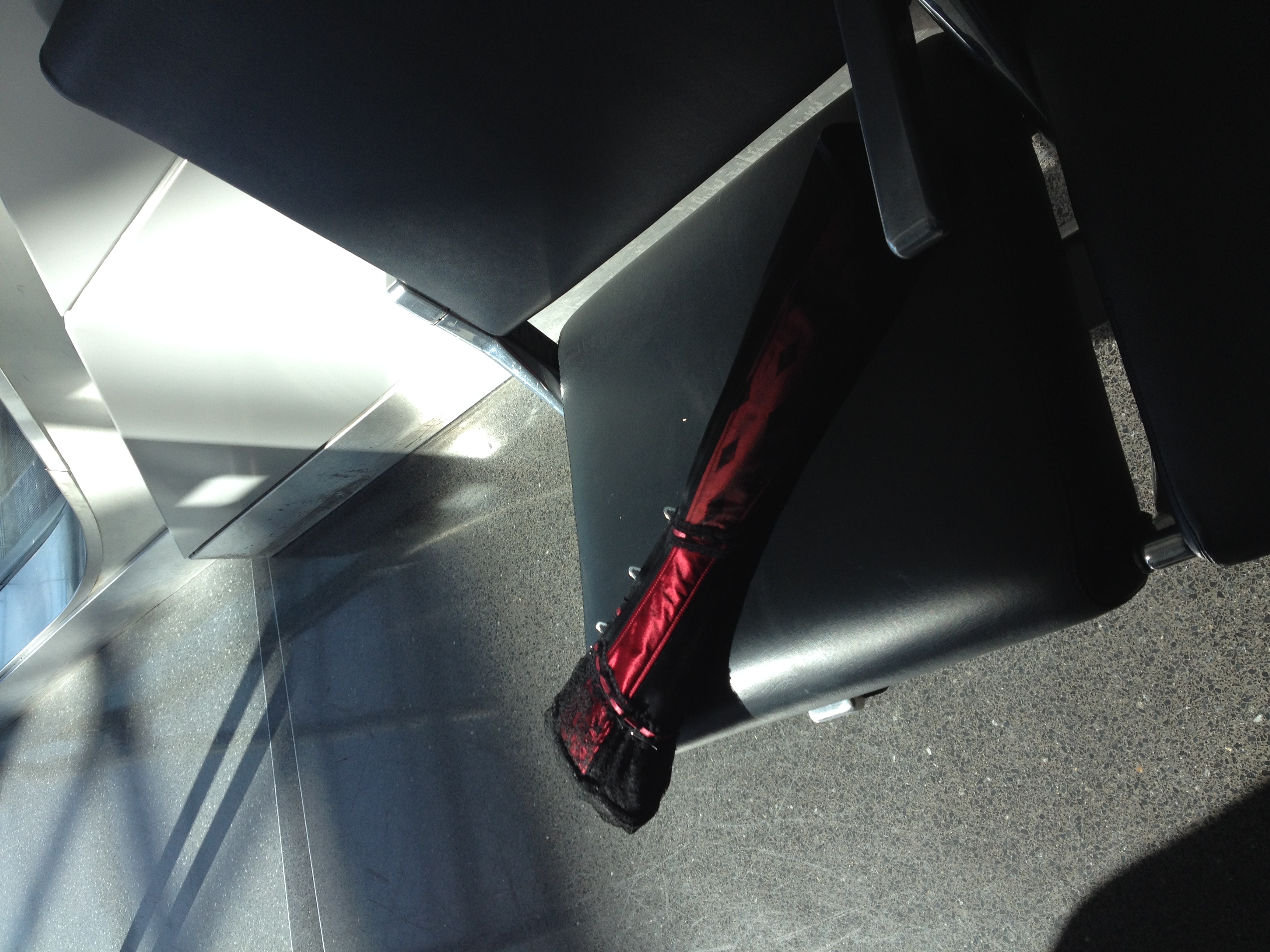 She was pretty long to fit in the seat back pocket in the plane but I made due. This was the first corset where no one asked me what I was sewing but I noticed a lot of people trying to not look: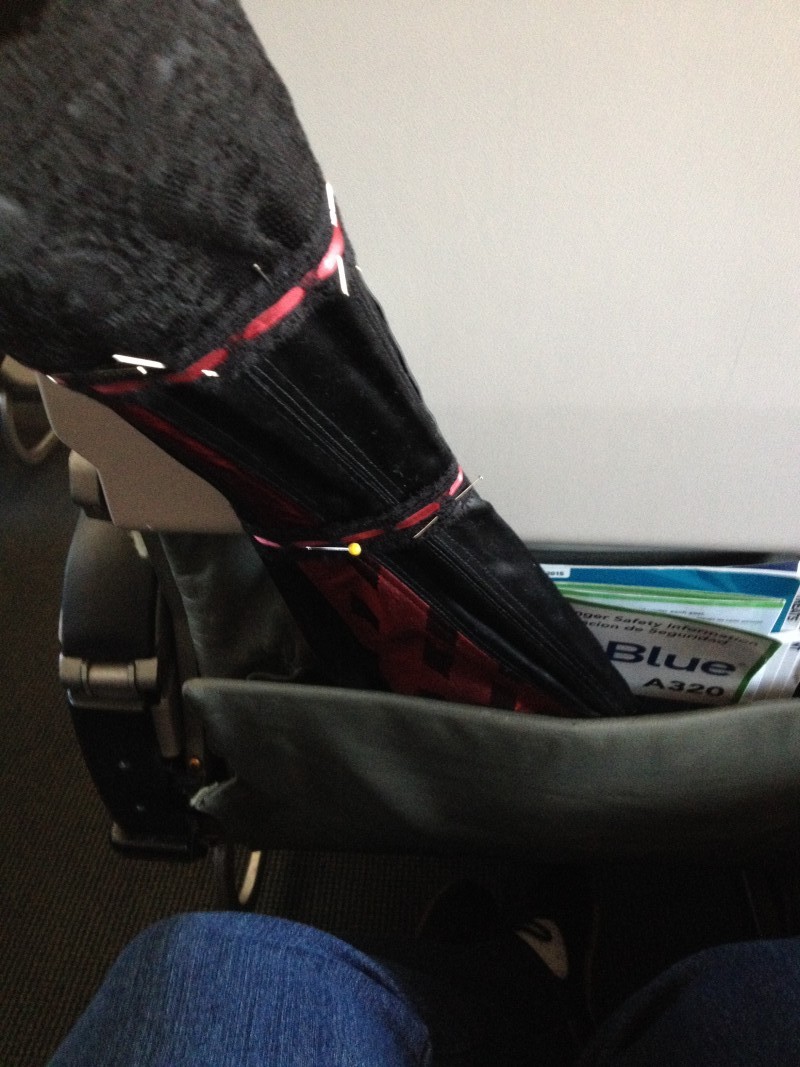 Half was sewn by the time we arrive at our hotel: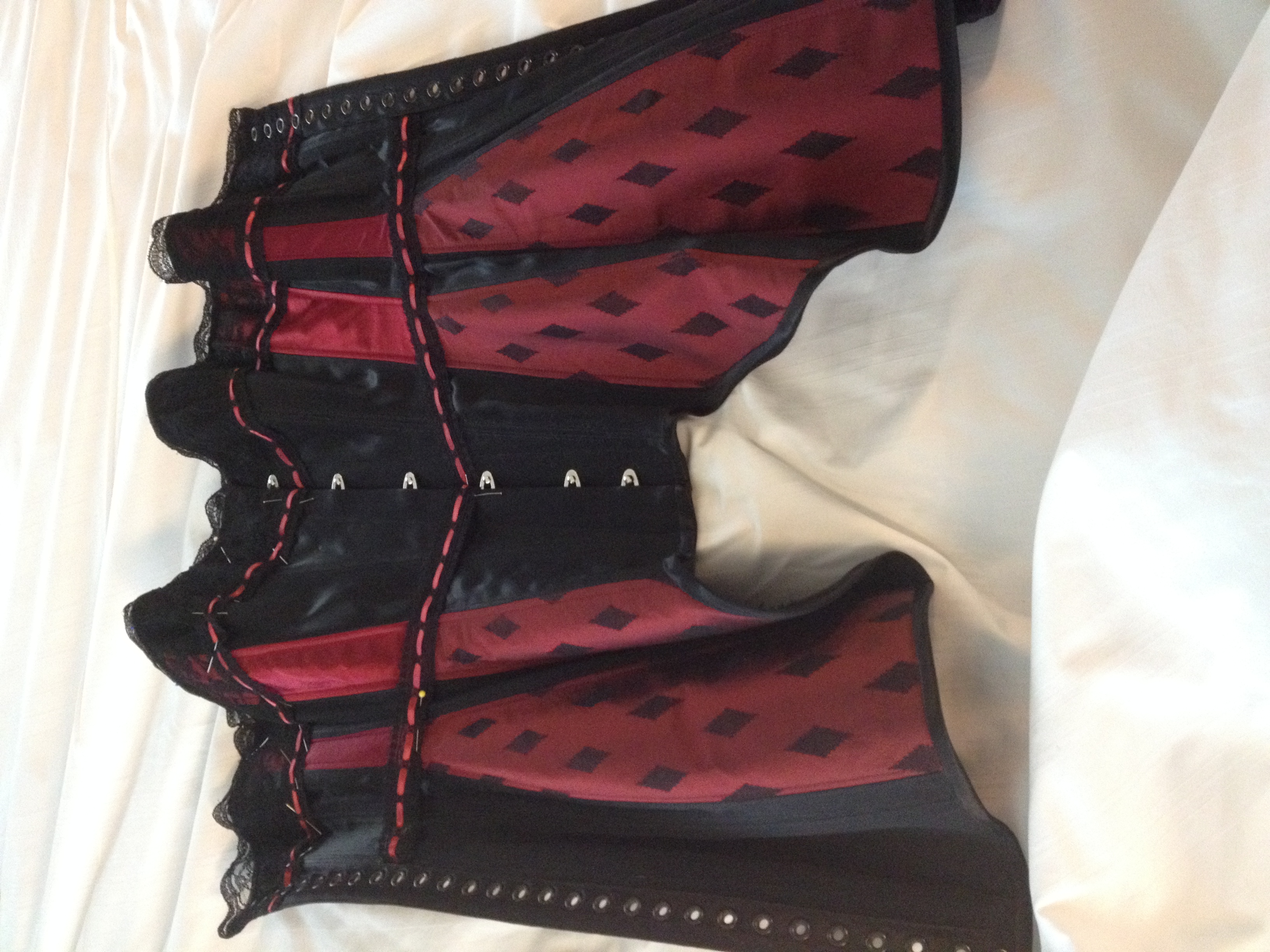 Visiting at the Vdara Hotel in Las Vegas: