In the workroom: sheer gown & stripy skirt
I made a brief appearance at Dickens fair this year to be apart of the knighting of my dear friend Rory for his service to the Queen. I didn't want to go in mundanes but I also didn't want to try to fit into anything from pre-pregnancy. Luckily I had a corset that fit. My mother-in-law made me up a blouse & medici belt.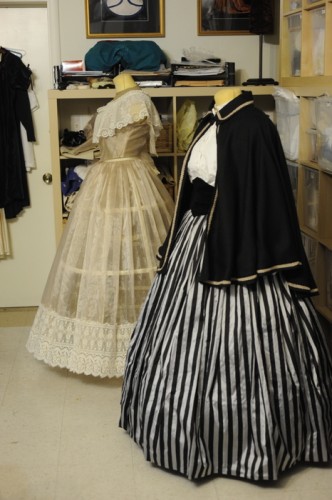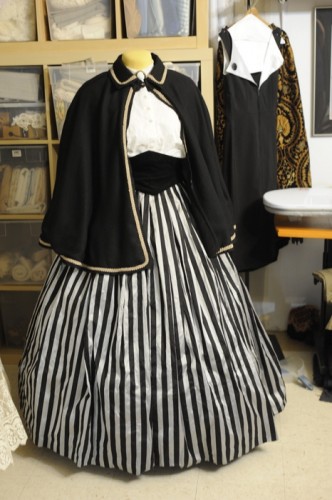 I put together a quick skirt out of this fabulous stripy fabric that is intended for a 18th century gown. The fabric was not cut so I can just undo the hem & remove the back seam and use the fabric later. The skirt was made to match a black & purple bonnet I made a while ago. I'll have to photograph that again with the skirt. Did anyone get a photo of me at the AC that day? I imagine not, I was trying to be out of sight and enjoy watching Amy as Queen Victoria.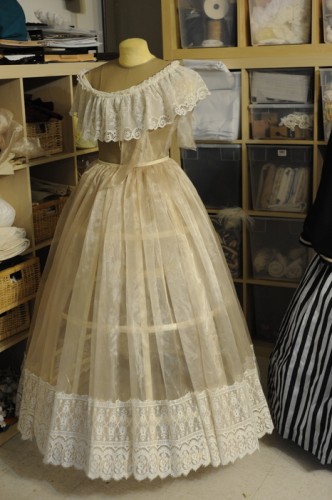 The Sheer ballgown's bodice is half constructed… not much time with a 3 month old at home. But I"m getting in a little work here and there as I can.