Wedding dress diary: what I did on vacation
I took a "vacation" the last week of 2007. It was only a vacation in the sense that I wasn't at home. I took all my sewing projects with me up into the mountains and snow to work at my fianceé's parent's Truckee house. I was extremely productive having other people take care of the cooking and cleaning while I sewed! Their neighbor, Lori, was patient enough to teach me how to use her quilter: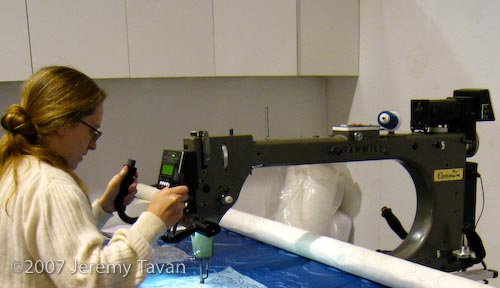 I really enjoyed it! Over the span of two days I really improved quickly and did a fairly acceptable job on my first quilted project.