Long Corset Cont…
Here you can see where I pieced together some of the panels at the waist to create a different look at the top and bottom of the corset.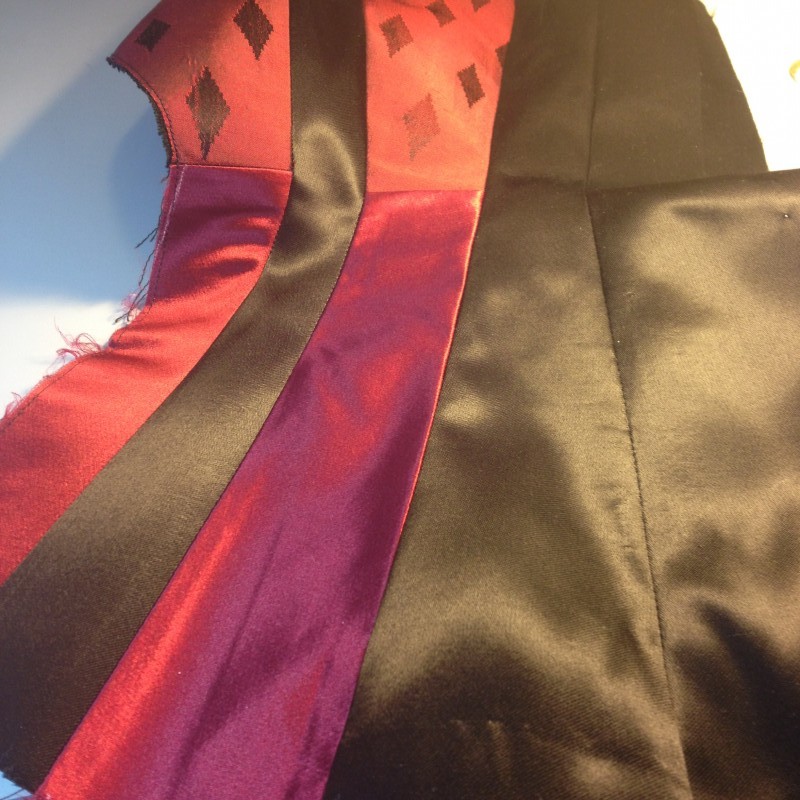 Half of the corset stitched together: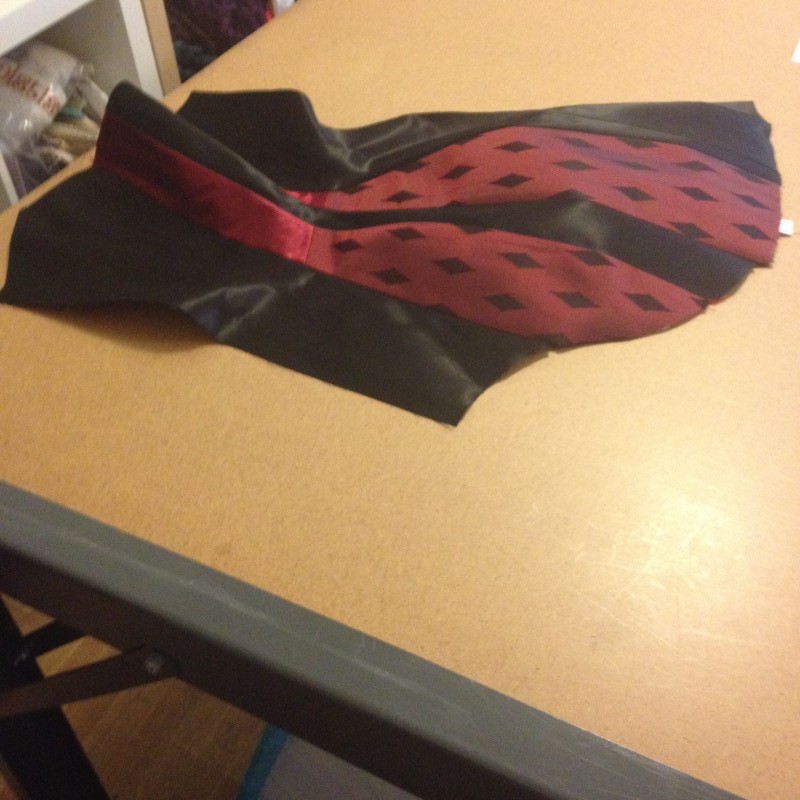 You can see that I have applied boning casings over the seams on-top of the angled waist tape: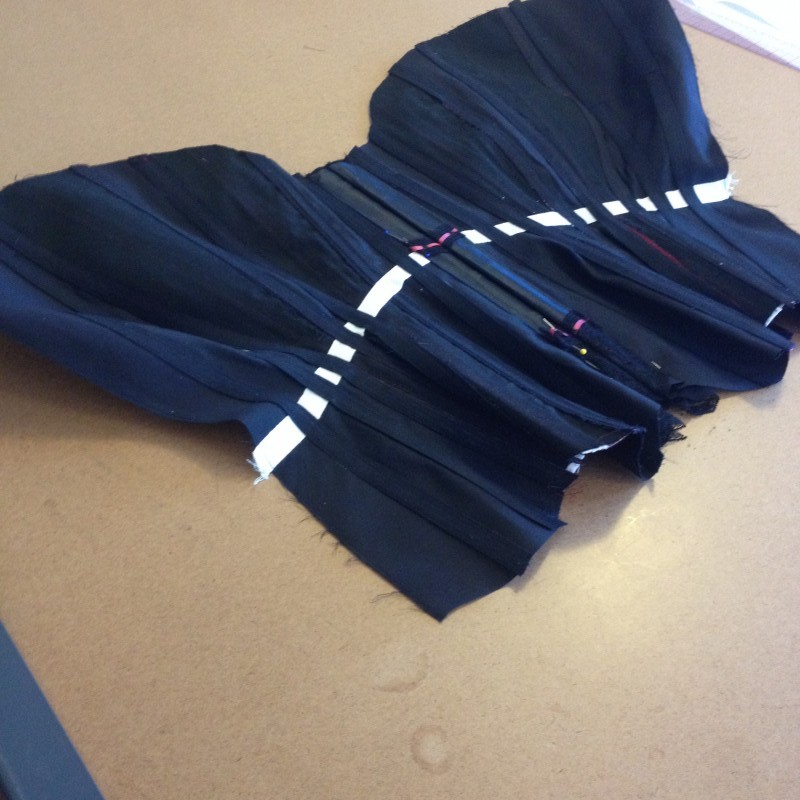 For this corset I decided to test out more of my synthetic whalebone:

I decided to stop the bones along the front channels about 6″ down. Although I do not intend for this to be a corset that is comfortable to sit in, I'd like to test to see if I model could possibly sit in it with shorter bones. I know in antiques you often see the bones shorter and stitched across the channels to anchor them. The back I extended the boning all the way down so we will see how that holds up if I do have someone sit down in the long length.
Pinning the beading lace to the waistline and planning the placement of the silk bows: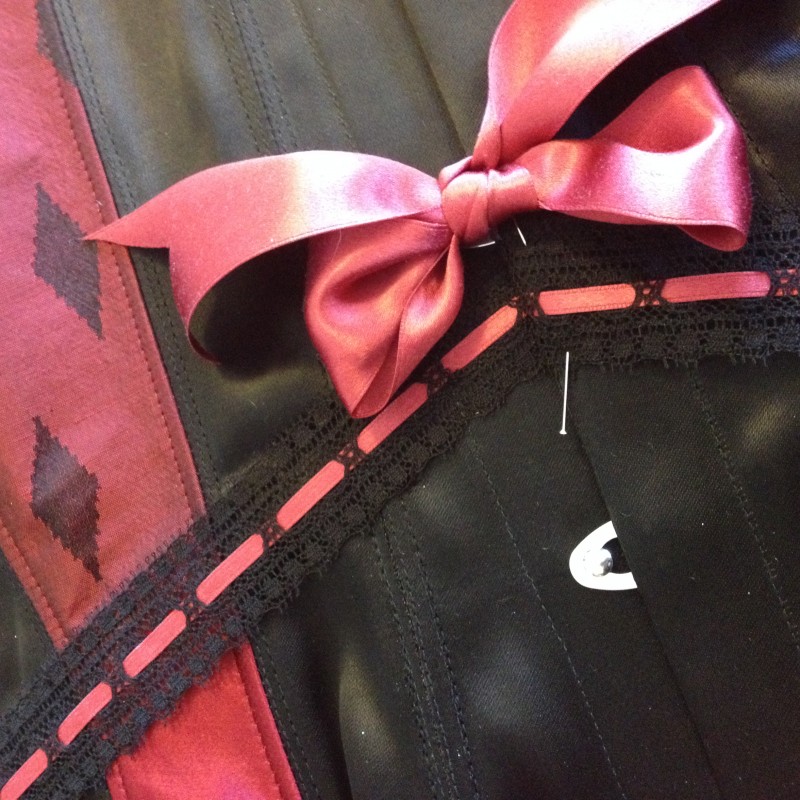 Before progressing any further I decided to just lay the corset on top of one of my Edwardian shaped mannequins along with the coordinating black skirt to make it a cocktail dress. I also pulled out some black silk charmeuse with the intention of eventually making a long skirt to transform the corset into an evening gown, possibly with a little silk wrap top underneath depending on how much coverage is required at the bust line.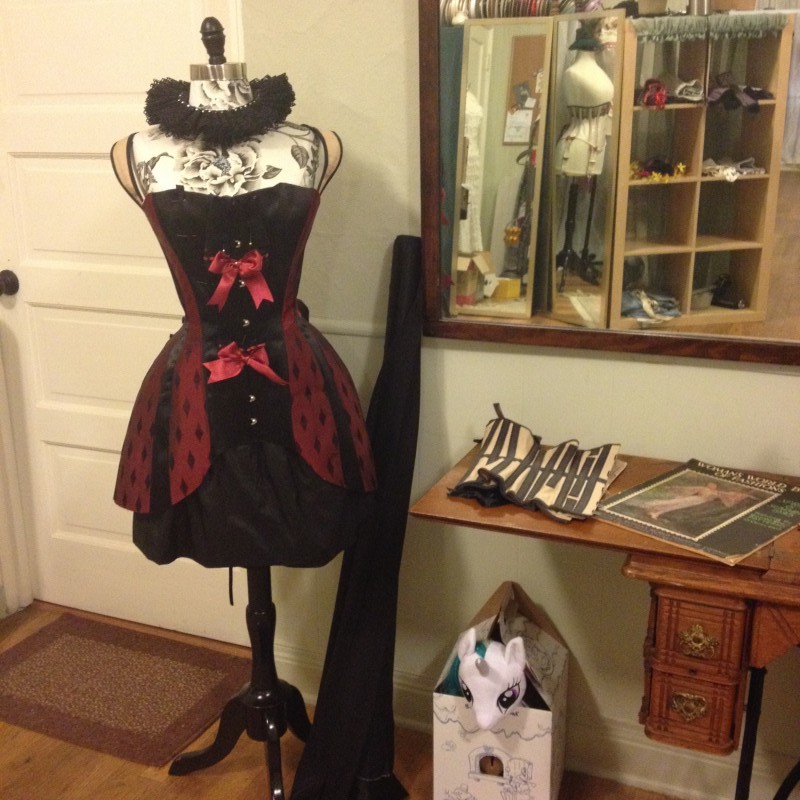 Detail of the stitching. I applied the binding by machine.You can see the grommet placement marked out in white grease pencil: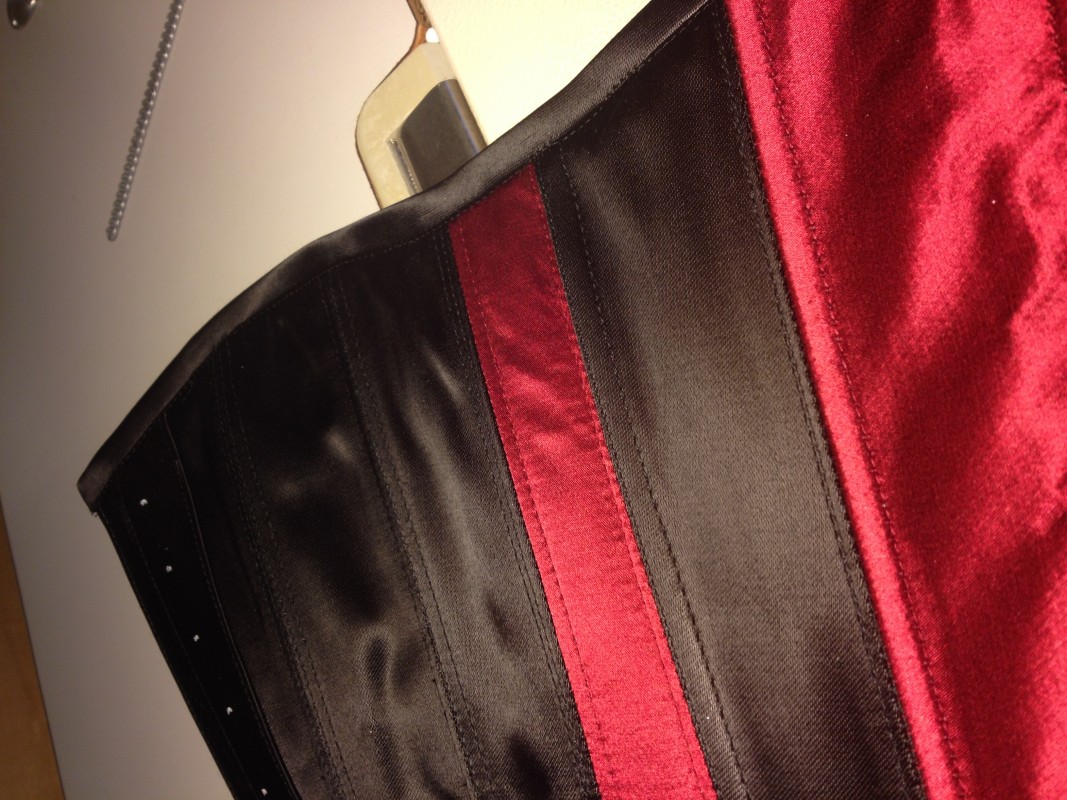 I did not have lacing bones and decided to put one 1/4″ width of flat steel next to the grommets because the back panel at this waist size could not be easily extended to include my usual double bones without changing the back curve. I think in future I'd purchase lacing bones. As this corset is not intended for large waist reductions it will be interesting to see how this arrangement of grommets and bone holds up.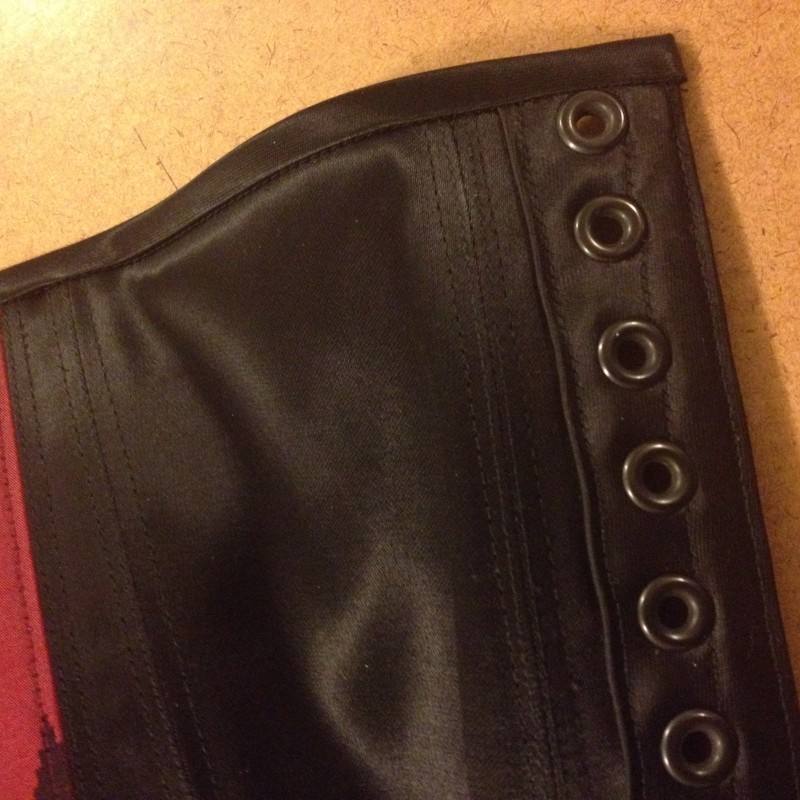 And then applying the lace. I gauged the bottom and then applied the beading lace with ribbon overtop of it: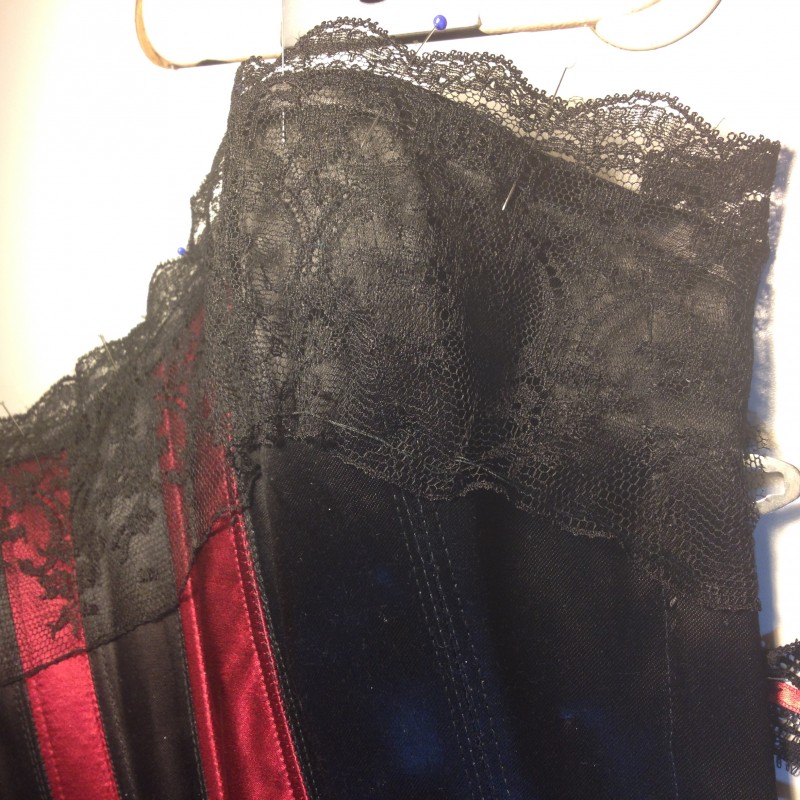 You can see the nice shaping at the back that tucks into the lumbar curve and swells out over the buttocks: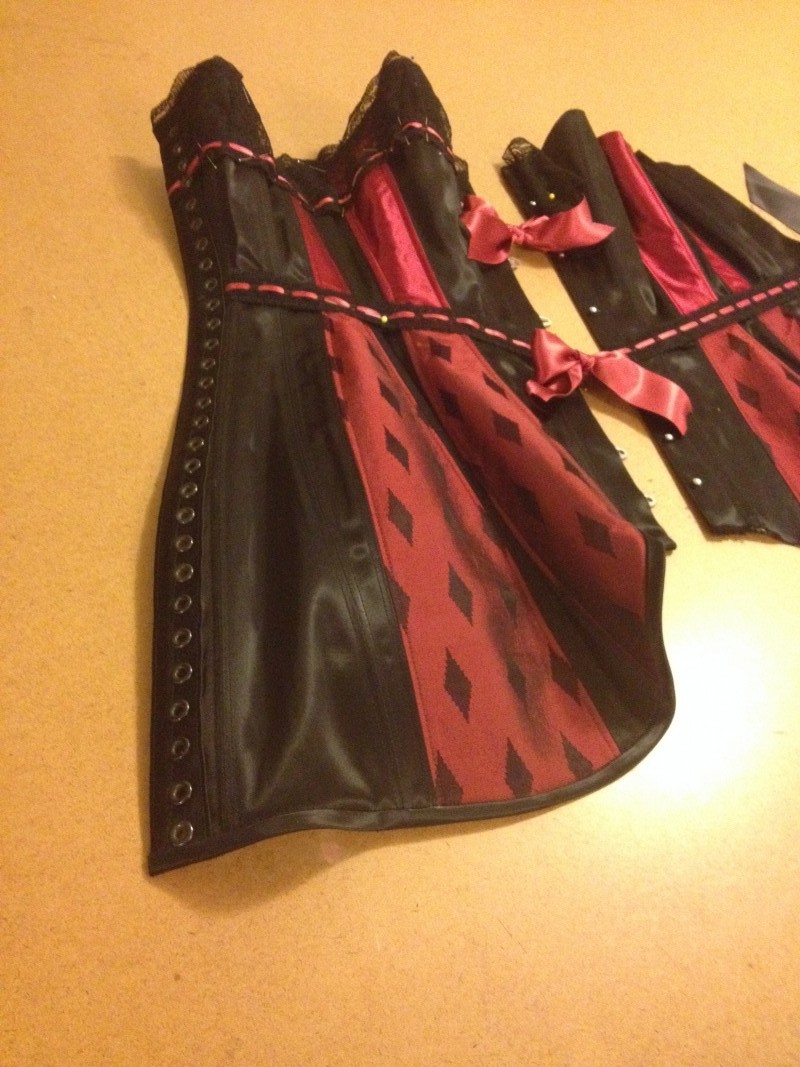 The next step will be to finish the binding and hand stitch on all the lace. Knowing me I"ll probably create a lining for the corset eventually but for now it is left with the waist tape and boning channels visible on the interior like many antique corsets.