Princess Victoria & Alice: preview & outtakes :)
The girls are so precious and oh so prim and proper (most of the time). Just wait till you get to the cute outtakes. Yes the Princess Royal turns into a zombie nearing the end of the shoot.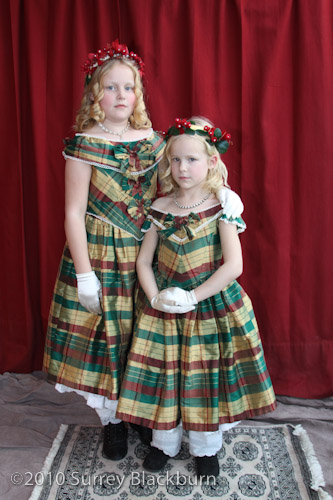 I have to say, these two young ladies really impressed me. They did 3 hours including hair, make-up, costuming and a photo shoot. Then popped aprons over their dresses, ate dinner, and headed out with their Grandma to meet me as their mama at the ball
The girls pointed out that they were going to try to look more like the Victorian photos with straight faces. I have some outtakes with some beautiful smiles but they didn't think they look as "Victorian", *snicker*. But they are right, you can't hold a big smile for long enough to take a period photograph.
Princess Royal & Princess Alice: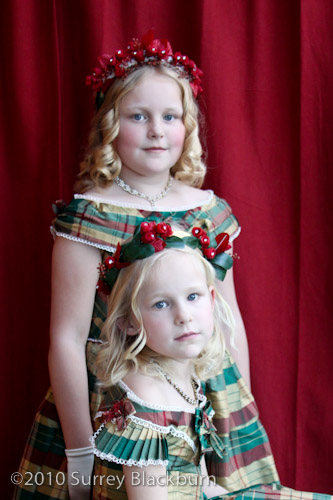 Princess Alice: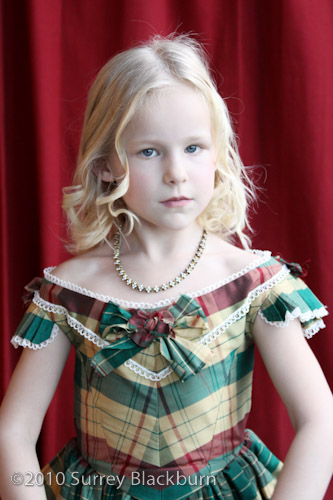 Alice with parasol: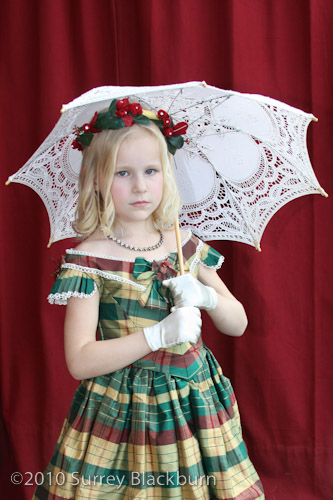 Princess Royal: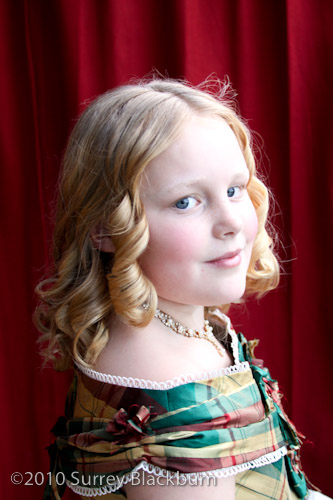 Princess Royal w/parasol: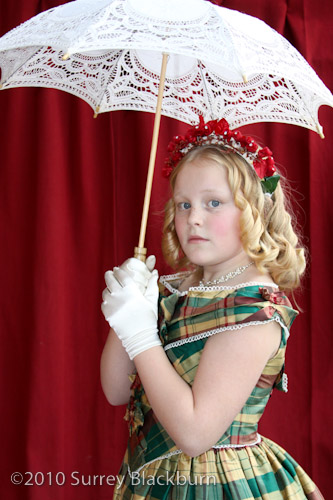 Bedtime was not ignored but the girls were wonderful the whole day, even when staying up a bit late with their real moms permission! They are always a pleasure to work with: acting, playing, and as models. Thank you girls for being my fit models.
The Outtakes: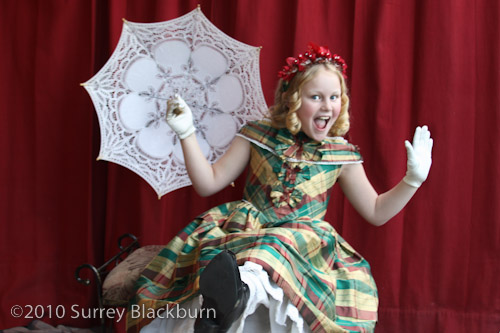 Zombie Princess attempts to eat sisters brains: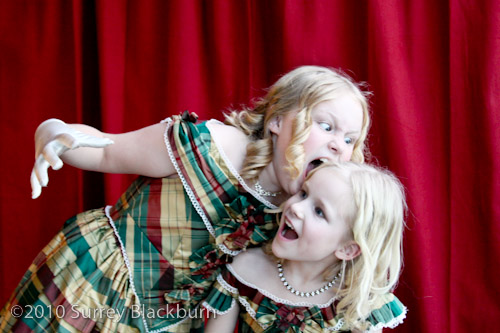 Each dress was made with growth potential in mind. For easy alteration they are flat lined and 3/4″ left on each seam, growth tucks in the skirt, extra overlapping waist band. It can be adjusted for next year use and maybe even more depending on how much of weeds they are. They were left without sleeves for the one wearing and after they are altered next year, I'll be making sleeves to set under the bertha on the one and under the decorative sleeve caps on the other. But who wants to set sleeves on a dress for one night and have to undo them. I think they look just lovely without, maybe you might not have even noticed the lack if I didn't mention it. Of course you'd think something was "off" but don't they look lovely!!
I'll have to find my in progress shots & write up a "making of" and get the final images added to the gallery. Boy I'm running into a backlog of website work right now.
A final thank you to Surrey Blackburn for capturing the loveliness of the girls in their new gowns. I'm super pleased with the results.