Terracotta corset: revamp and refurbishment
Last year I purchased a lovely silk corset during the Dark Garden sidewalk sale. I already have a lovely custom corset in this style but this one followed me home. She is made from a VERY thin silk which through years of service to Dark Garden has become worn away in patches along the binding. She has a lovely hand-inked in white label saying "property of dark garden". I"ve seen and admired her in the Dark Garden windows at the Dickens Christmas Fair.
Front: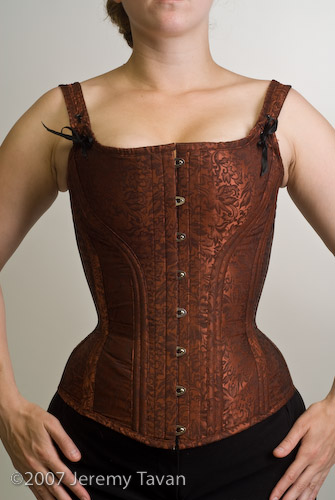 Although the corset was not a perfect fit, she had a lovely shape and lots of potential. Her name is Terracotta. Yes I've named the corset – seems weird but I did. Here I will show the process of bringing her back to life.

Back: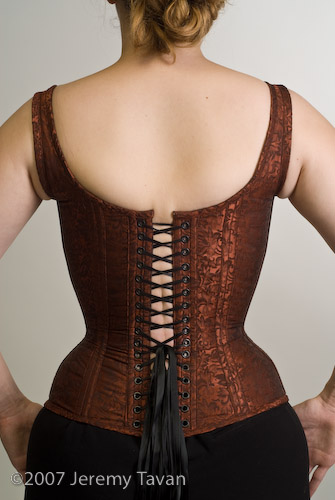 Side: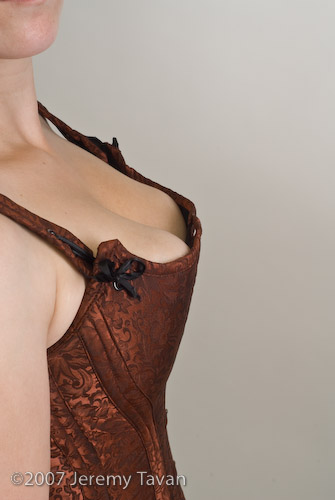 You can see that I just do not have enough boobage to fill out this corset. It sits very high in the front. I've decided to make more of a sweet heart neckline to follow my curves.
Some of the boo boos: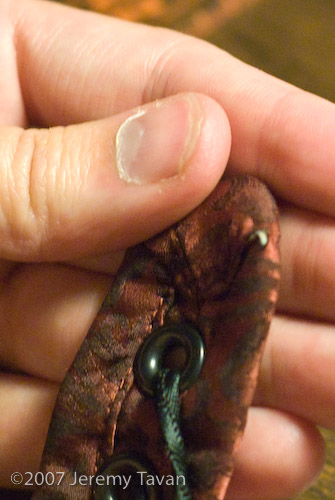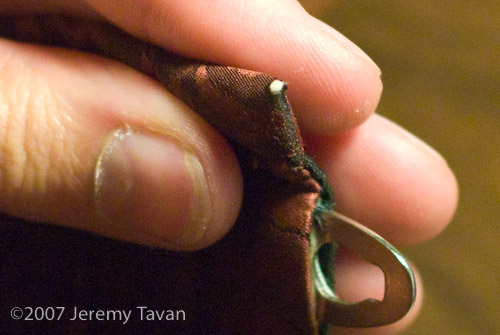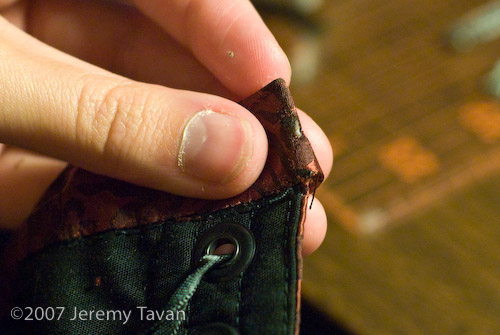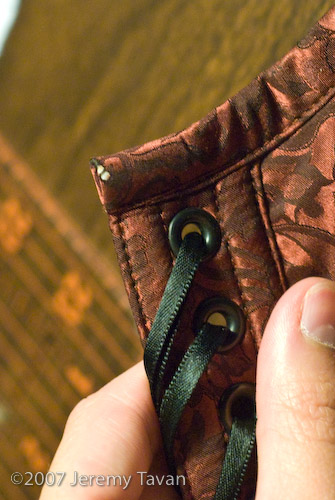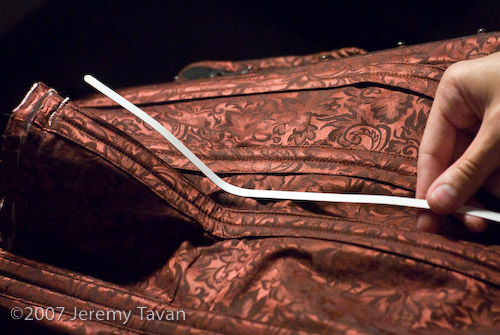 I plan on replacing the side boning with spiral steels. Here you can see how she is bent into a permanent shape over the hips.
Plan A:
I first went on a hunt and was happy to find a matching material for replacement binding at Thai silks in Los Altos, CA. However on returning home the dye batch and/or fading of the original corset was just too dull to use the new fabric. I considered distressing the new fabric but, but… So plan B came about.
Plan B.
Find a suitable complimentary fabric for binding. The obvious was black taffeta. I was however concerned binding in black would be too drastic. Plan B.1 shortly arose and I'm excited to show some results tomorrow :)
Until then, good evening and good night.