Black Velvet Waistcoat: boning, ironing, & staystitching
The seam allowances were clipped and then the boning channels applied by machine: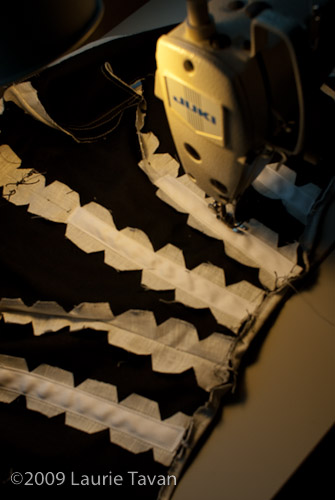 Interior: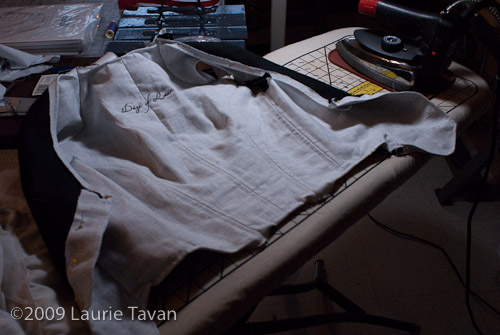 Before ironing: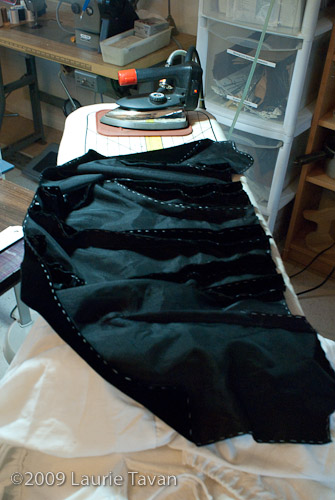 I used a small velvet board and a piece of matching velvet as a press cloth:
You can see the velvet is flat-lined to silk organza. The next step the seam allowances were basted to the organza. The lining and outer shell are then stitched together at each seamline starting at the center back: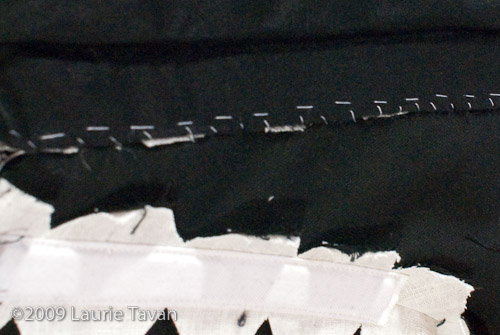 Today I'm going to be working on a trial welt pocket in velvet. If it doesn't go well we will abort and go for an applied pocket. Once the pocket i on the buttons can be applied and the buttonholes done. We have a fitting coming up this Thursday. The mock-up for the Jacket is to be fit over the waistcoat soon.