1880s Style coutil corset: final on mannequin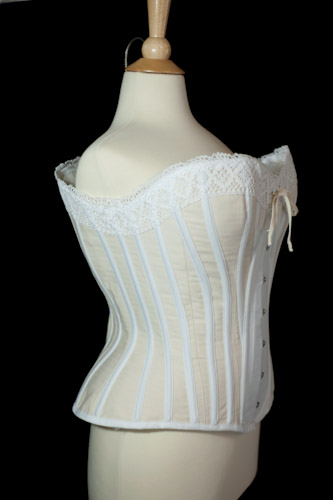 Features a high back, spoonbusk, and exterior boning channels.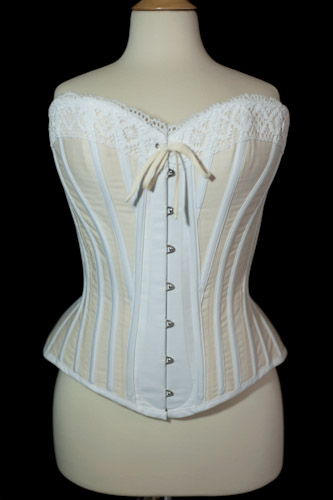 We chose a fine natural English coutil for the final corset. The surface and lining are both coutil. Exterior bias boning channels from white English coutil. A combination of flat and spiral steel around with extra sturdy 1/4″ steel by the grommets. Closes with a spoonbusk and a single tie through grommets at center front.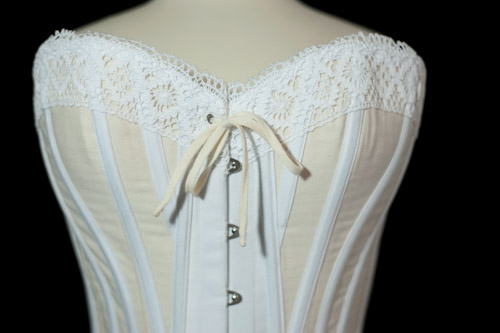 Adorned with white cotton lace that comes up over the edge to create a softer profile under clothing.
High back with diagonal boning channels: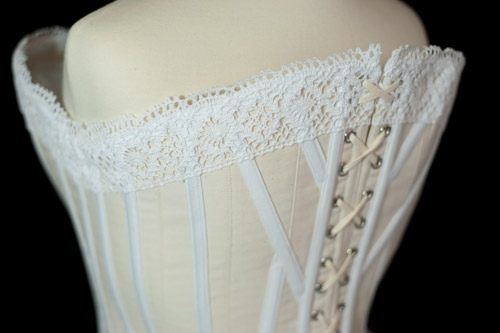 Cream cotton corset lacing at back through two piece grommets: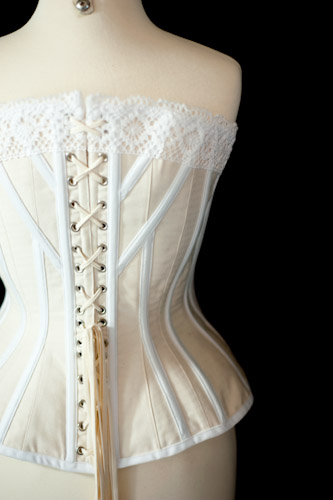 I can't wait to see how it fits on a real body :) Hopefully I'll get send some photos to share.