Blue Victorian Ballgown
Rene came over and we worked on a new gown. The bodice was put together in a day which made us very happy!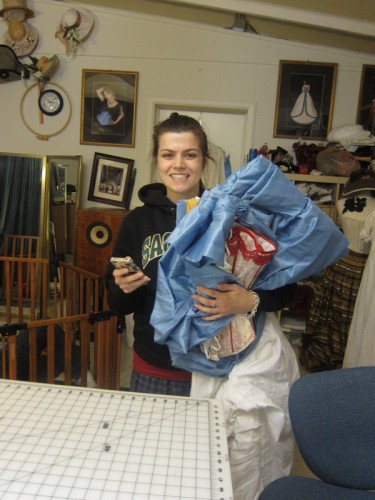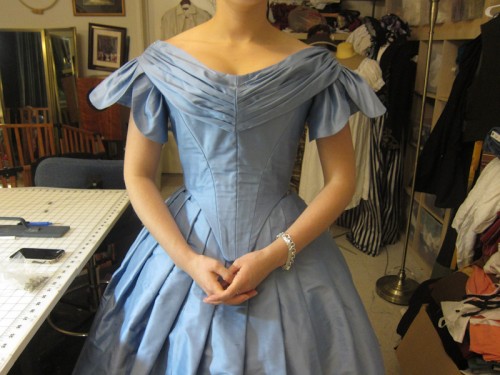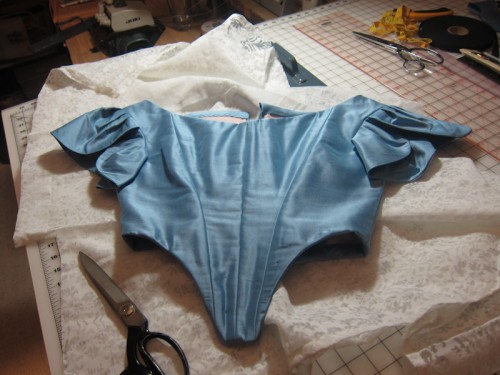 The inside is flat-lined in some scrap pink linen with black boning channel tape: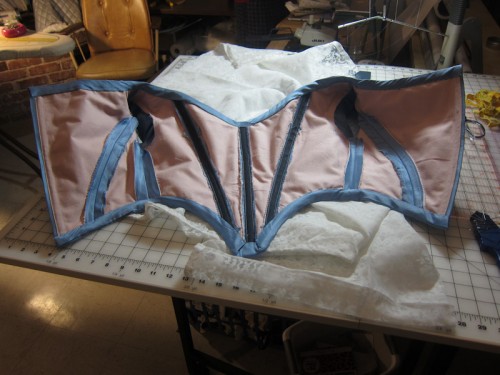 The bodice itself was based off a Past Pattern draft Rene had of her last Victorian bodice she made. She made a mock-up and we did some quick fitting changes. The bertha was draped by me. The sleeves were based off a Simplicity pattern. The undersleeves still need to be made out of the sheer white patterned fabric.