Valhalla Renaissance Faire: pregnancy outfit in-action photos :)
I made it out to one weekend of Valhalla Renaissance Faire this year and got another chance to wear my red linen pair of bodies, corded petticoat, and blue & green linen loose gown. I got around to adding the lining to the top half of the back of the loose gown to the lovely white leather binding on my pair of bodies would not show though!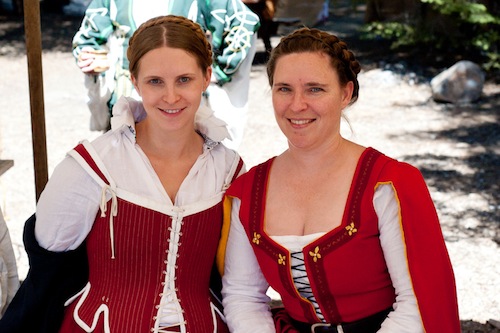 Anyway on with more pictures. Above: I am with my lovely friend Robin (who made her fabulous red Irish gown)!! You can see the belly portion is very loose on me – it actually does not press on the baby bump at all but the reed has formed into a nice curve up over the belly and left open it is super comfortable but at the top I still get bust and back support!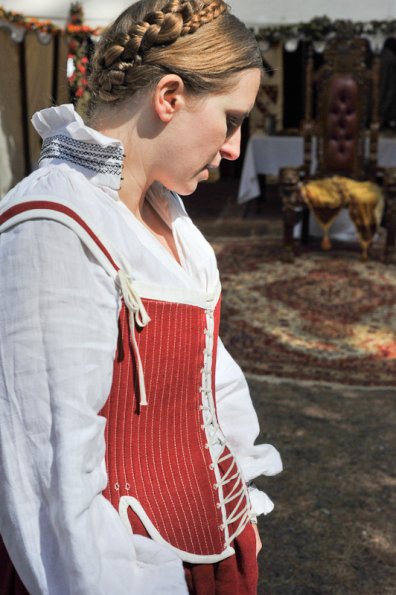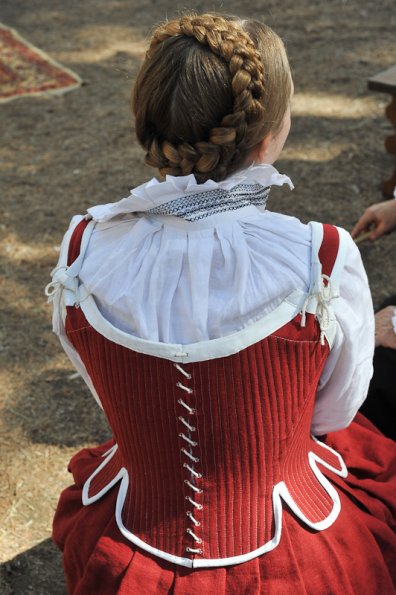 I haven't made any belting yet so I'm still using a drapery tie for my waist- it works….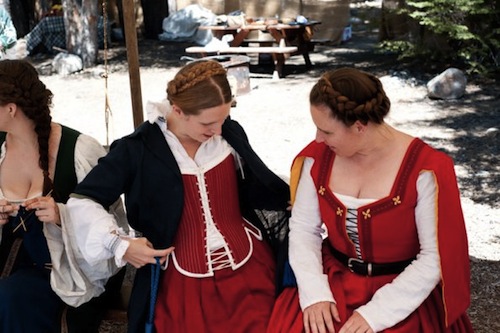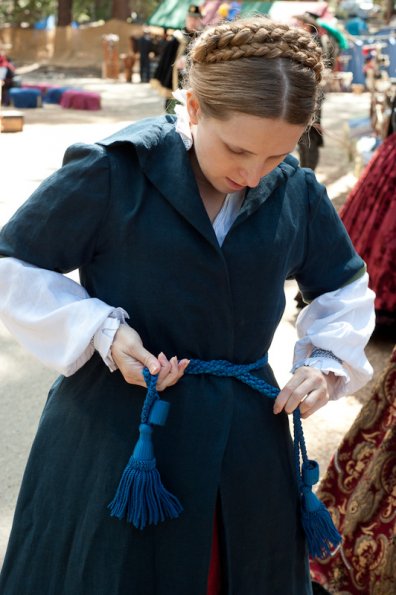 The second day I got to hot even with only a light linen loose gown that was only partial lined so I took it off and threw on a blue linen apron and went around in my skivies :) I think most people didn't know or care, it looks very similar to a bodice just being left open at the bottom for pregnancy, very comfortable in the heat and the linen is very lovely to wear: