Queen Victoria: ballgown bodice inprogress
I have to make up the sleeves, the back closure, and a few more bows but the ballgown bodice for the Queen's gown is coming along nicely. It can't be worn at Dickens Fair but I do have a few events coming up. It is made to tie in nicely with the skirt I wear at Dickens fair. The Victorians shared skirts between day and evening bodices as well. I'll keep you guys updated once I know when & where I am making my appearances for the movie "The Young Victoria".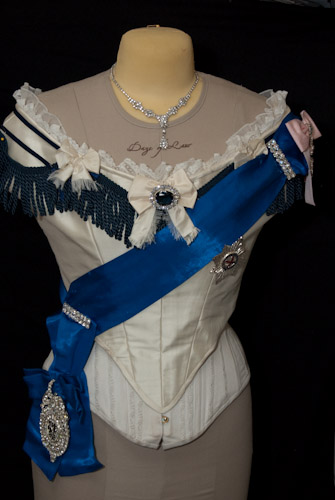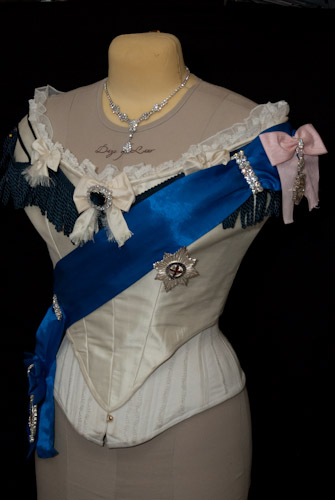 Since I've been fluctuating so much recently I decided to make every seam alterable. Leaving 3/4″ seam allowance inside the front curves does mean it will not lay as smoothly as if I clipped and graded the seam but since this is for a theatrical gig I decided the ability to quickly adjust the bodice was more important. Plus half the front ends up covered by the Queen's sash anyway.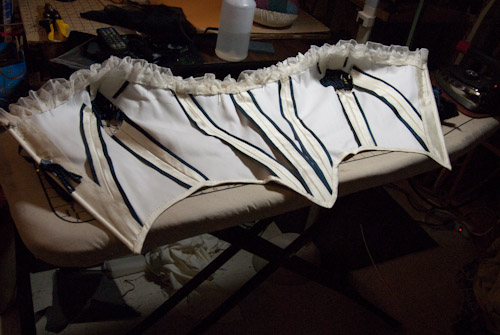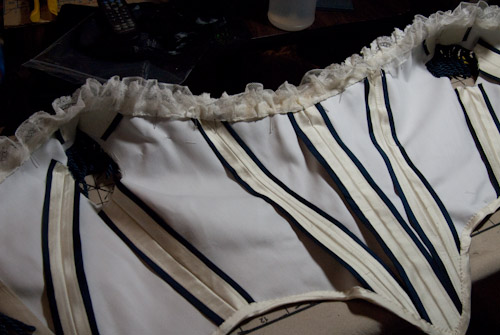 Now to go get it finished!