The Rose awards- Voting now OPEN :)
Many of you know I submitted my knighting gown to the Realm of Venus Showcase this year.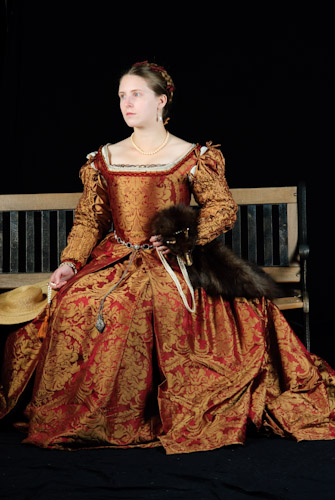 *Click image to go directly to Realm of Venus*
Bella gives out some awards based on community votes so I wanted to encourage all of you to view & enjoy all the entries from this year. If you like mine please vote for me :) Voting ends Dec. 30 so don't forget to check it out
Thank you Bella!
– Laurie
Bella says…
"Please note: you must make a choice for numbers 1 through 3. That is, a first, second and third place choice. Any incomplete ballots will be discarded.Once you have made your choices, please e-mail them to me at bella_lucia_da_verona@yahoo.com.au by 11:55PM, Wednesday December 30, 2009 (Australian Central Daylight Time*). Please ensure the words 'Italian Showcase – Rose Awards Voting' appear in the subject line. "