Black Velvet Waistcoat: patterning & lining
Drawing on the pattern: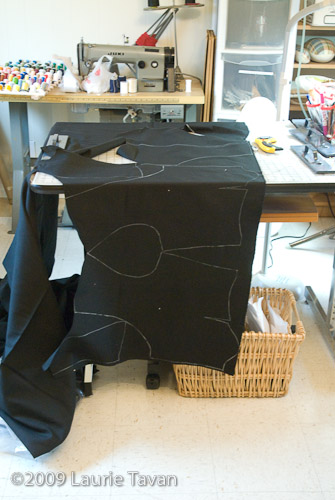 This was repeated for a white linen lining and the two were flat-lined together. The mock-up was then fit and will become the final lining for the waistcoat.

Front: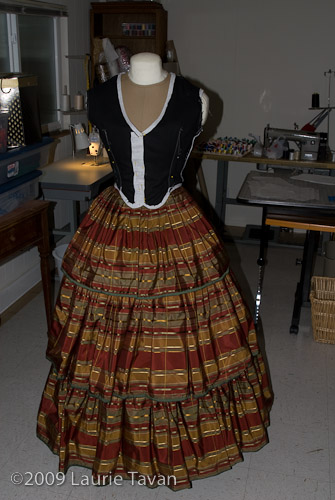 Back:

The mock-up needed fairly little alterations. The Uniquely you form's shoulders are still too wide and large so the shoulder did need to be fitted a little more. But it was darn close! I'm tempted to cut off the shoulder too now. Hmm…. Is that a good or bad idea. I'll try it on mine first and if I do I'll let you know how it went.
The pattern was then traced onto the velvet, cut out, and the velvet basted onto silk organza before being cut: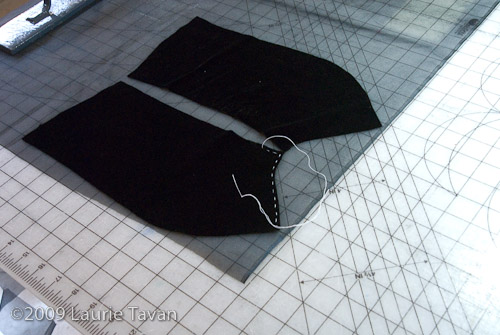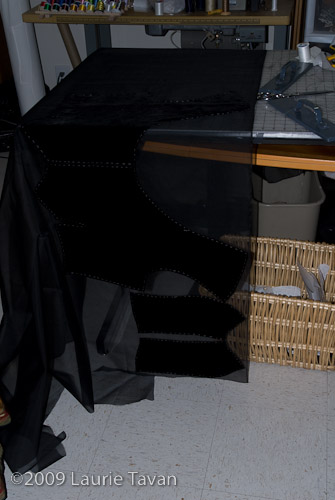 By the way, that's my basket o'cabbage under the tiny cutting table in these shots. I always keep all the cuttings for piecing and other small projects.