On the fringe
I started up working on some of the techniques from Romantic Recollections online Fly fringe class at Teachables. I took Sewtine and Romantic recollections class at Costume college last year. I'll have to find and post of of the results of that course too!
I'm sorry I've been awol for a long time. I've been having some troubles getting images to upload and to be honest I am a better photographer than writer. So on with the photos: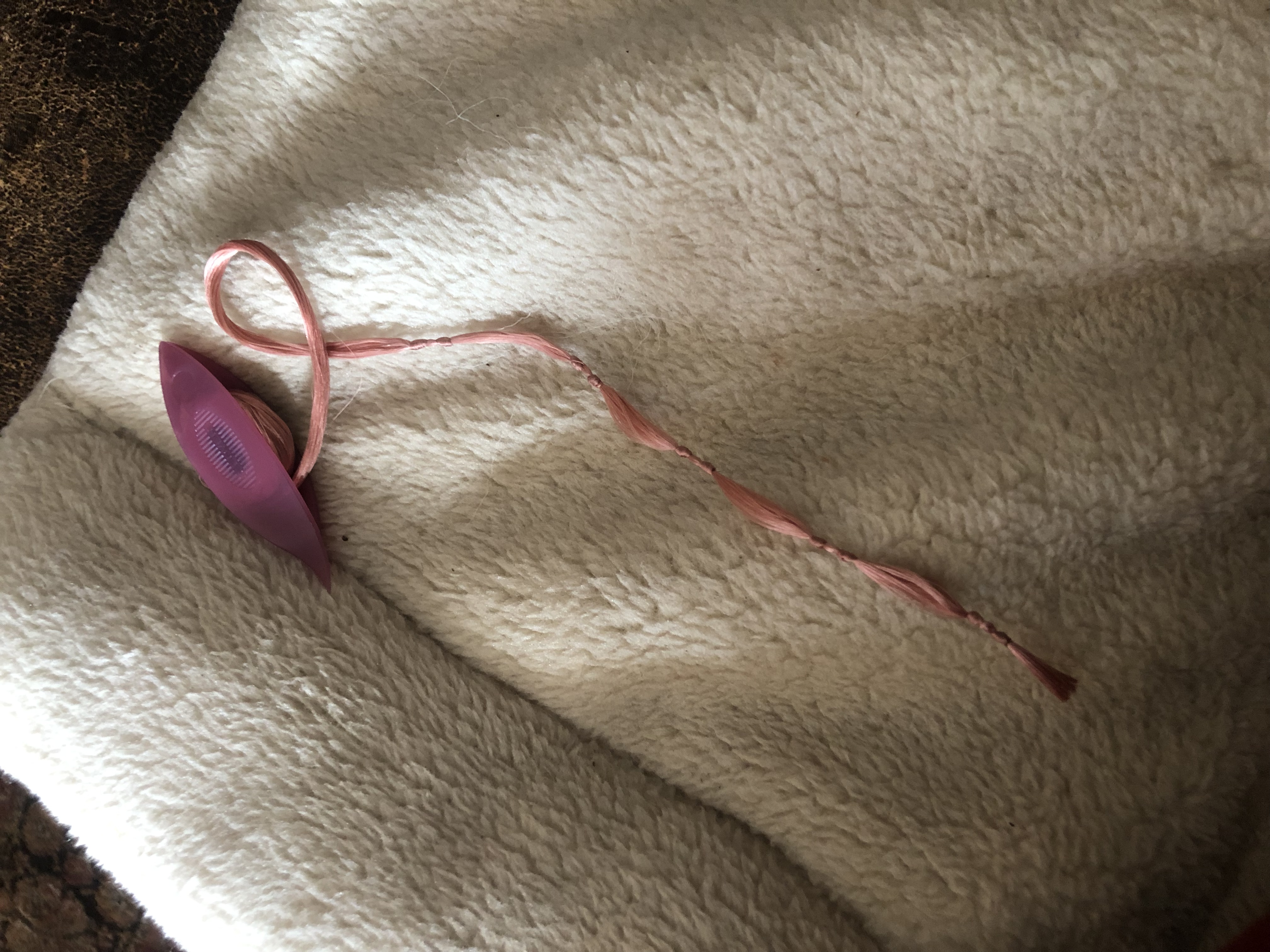 This isn't in the coursework but I am practicing my knots placement with a few 6 sided fringe circles which I'll throw on a hat or stomacher later on perhaps.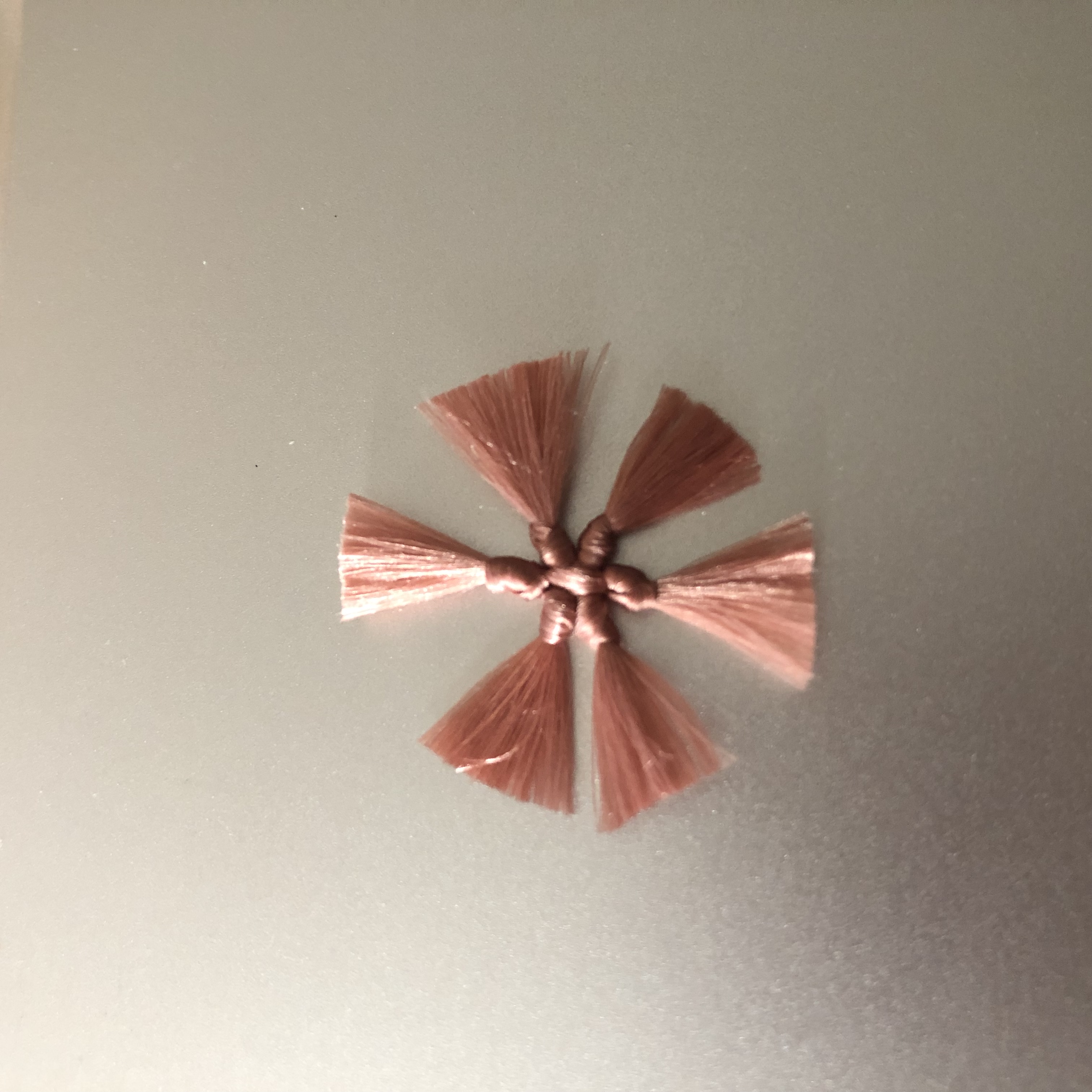 I'm going to work on gathering more supplies to design some trimwork for my Lily of the Valley gown for its next upgrade. I've enjoyed working with this same gown and creating many different looks. Ideally I'll make enough trim to really make it over the top.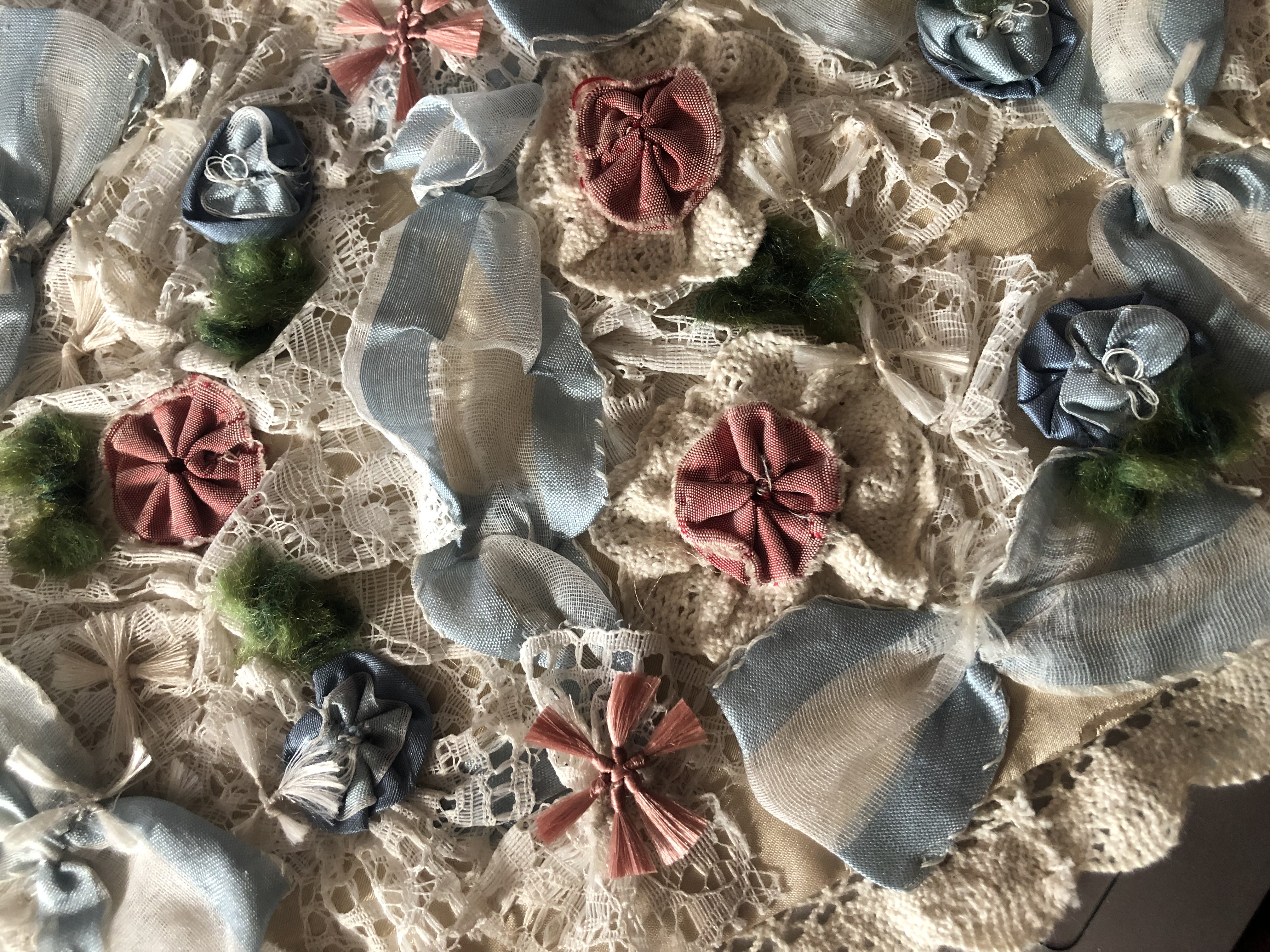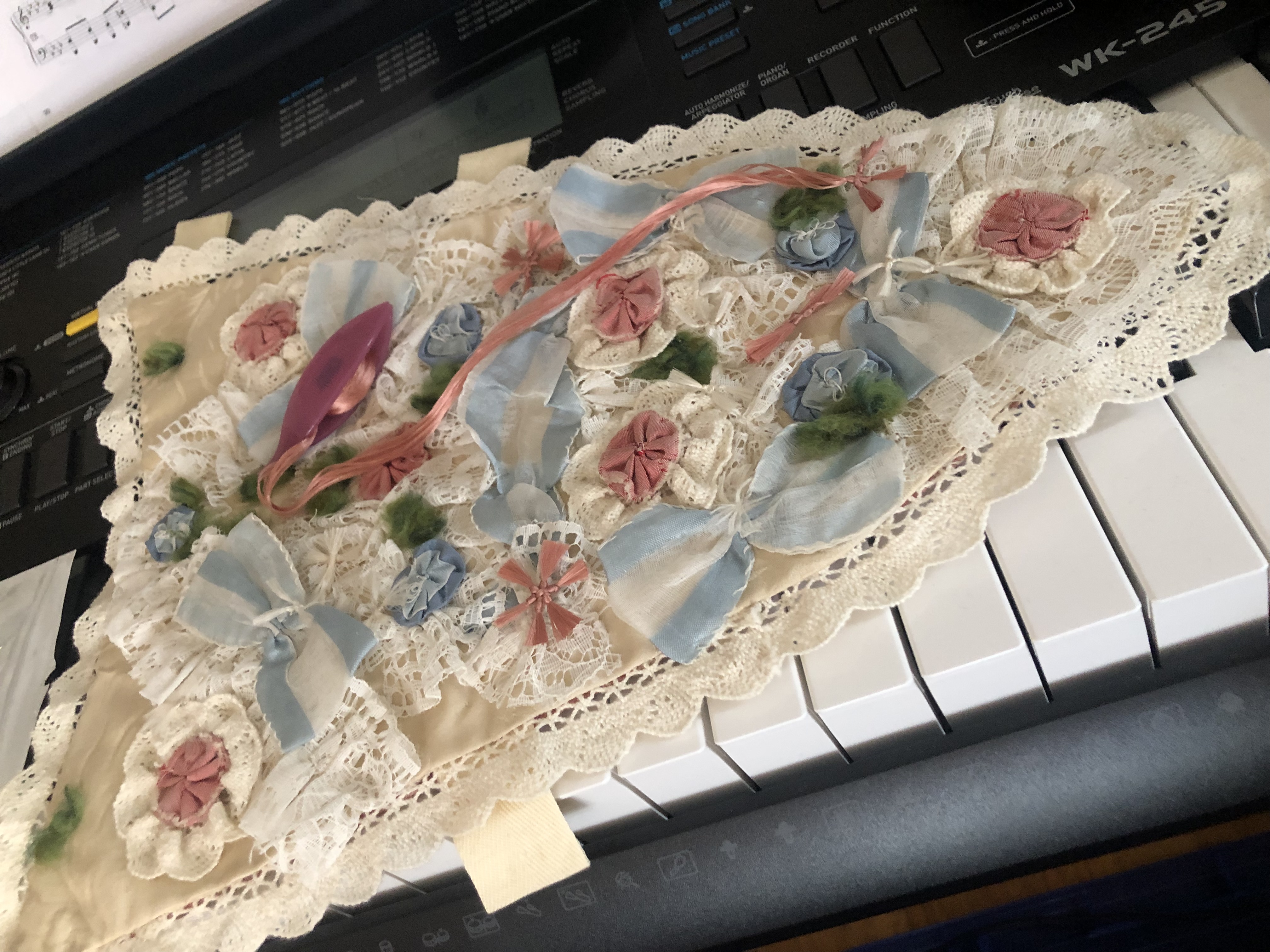 The color here is perfect match for my stomacher but I want to focus on creating more of the trim similar to the extant at LACMA.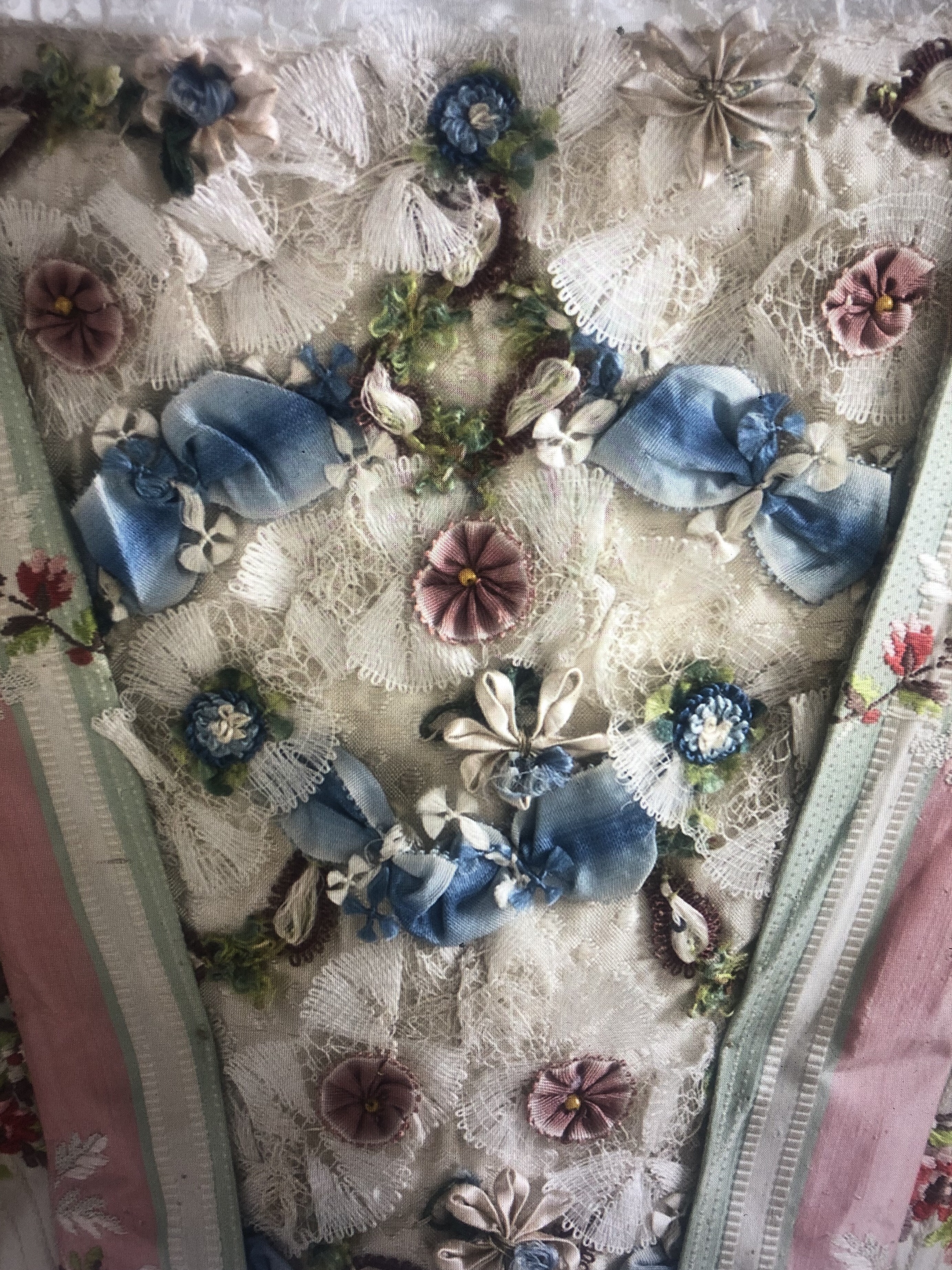 First though I need to downgrade the dress a bit, make some sleeves and fischu similar to the museum displays, and shoot it in the original incarnation inspired by the extant garment. Only then, I will add back the extra ruffles and add more along with fly fringe to make the saque of my dreams.
Recycle and Reuse!
The class itself was on pre-order fly fringe class and I have the link to that but the deadline has passed. You will have to contact Denise directly for information on whether the class will be re-opening.