Lily of the Valley gown
This is a gown inspired by my very favorite flower, one the bloomed along the front of my childhood home. Lily of the valley is so delicate and such a divine smell. When I first saw this historial extant gown I knew I wanted to do something inspired by it: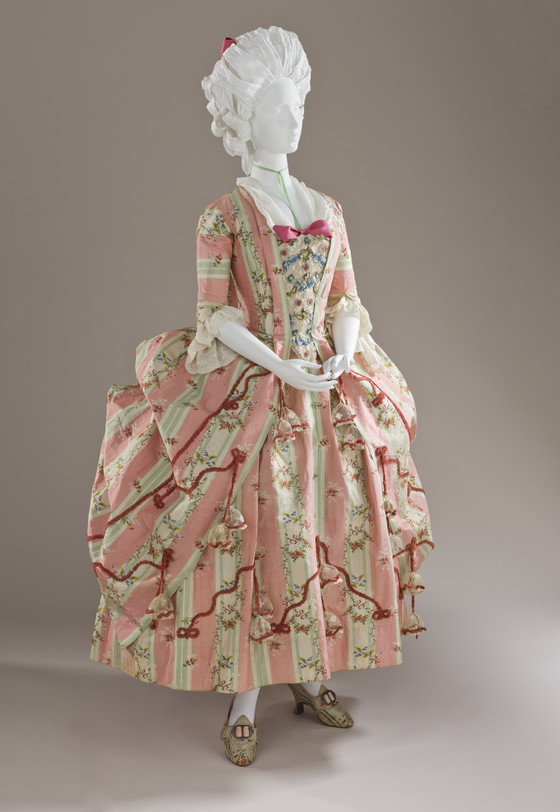 Woman's Dress and Petticoat (Robe à  la française)
Spain; Textile: France, circa 1775
Costumes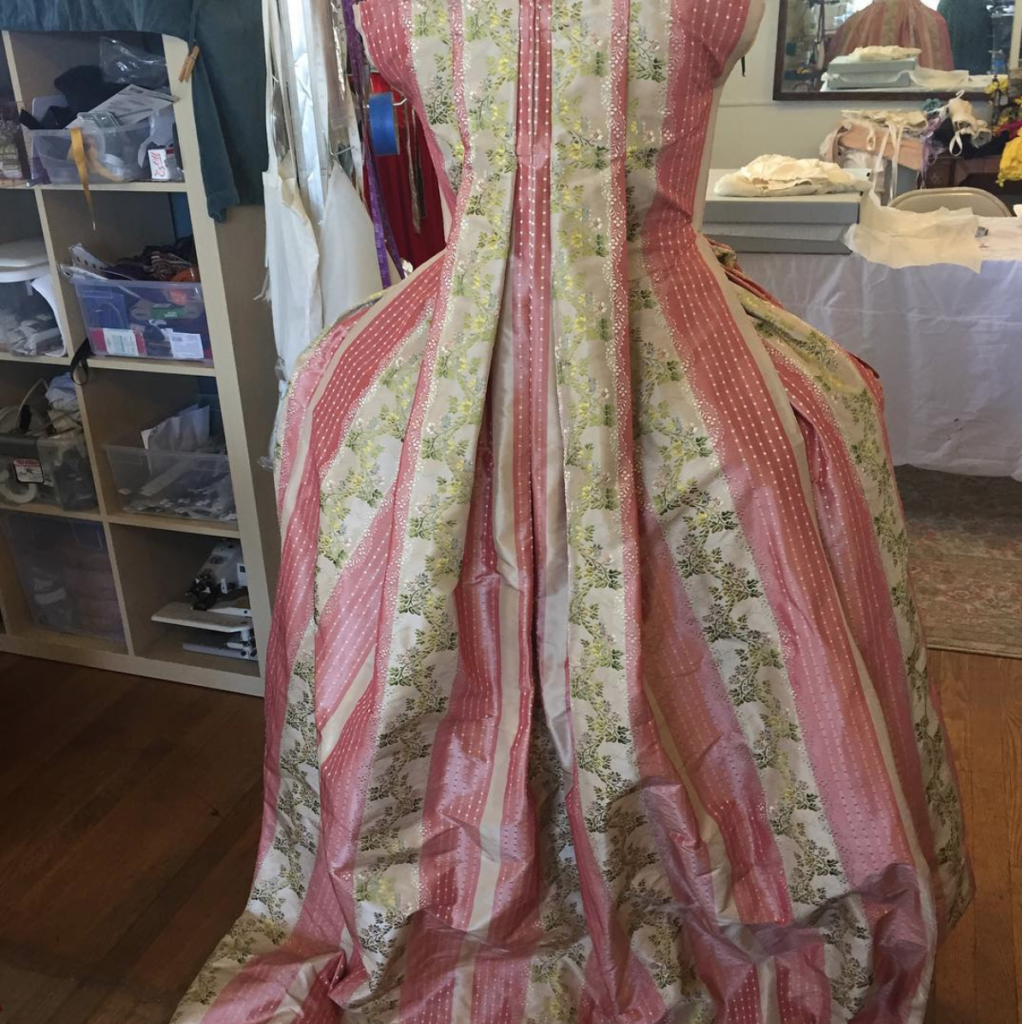 It was serendipitous when I found this fabric for sale showing this exact gown as an example. The original had a more rust/red color in one of the flowers but my own fabric has a blue and pink flower. I loved the original decoration but thought to make the "bells" into the petalsof a flower and the wavy shaping into the stems of the flowers. I had this antique lace with wavy edges that reminded me of Lily of the valley. So I transformed the idea of this unusual lace bell decoration into little flowers.
I really loved the stomacher on this gown so I mimicked it in mine: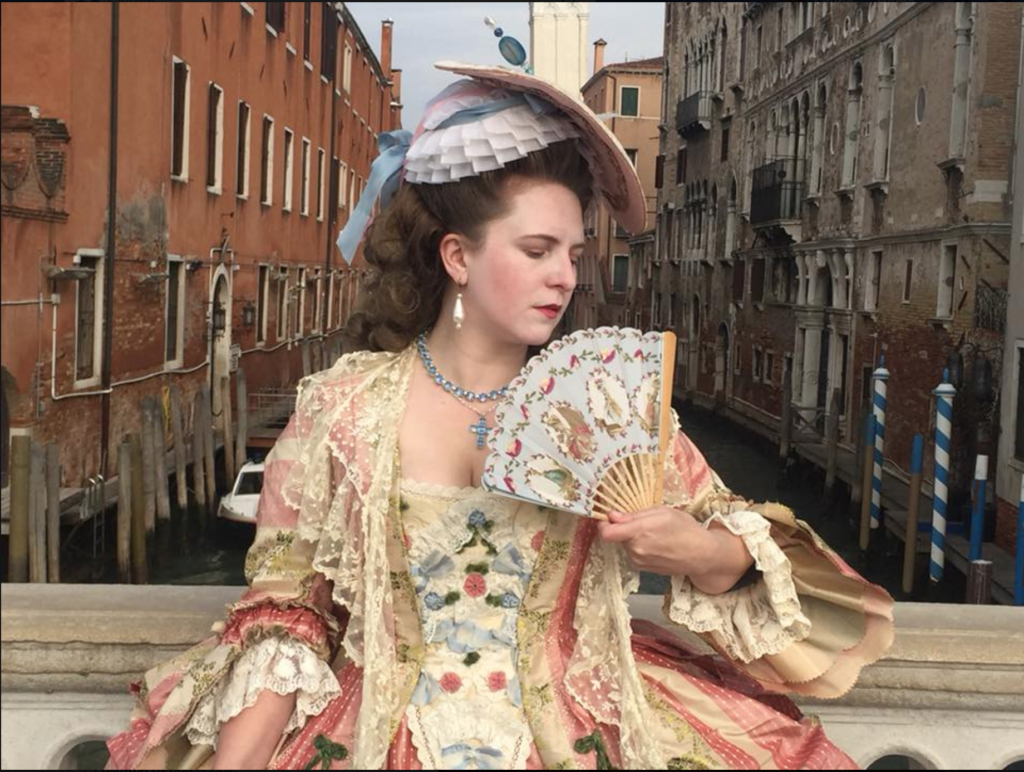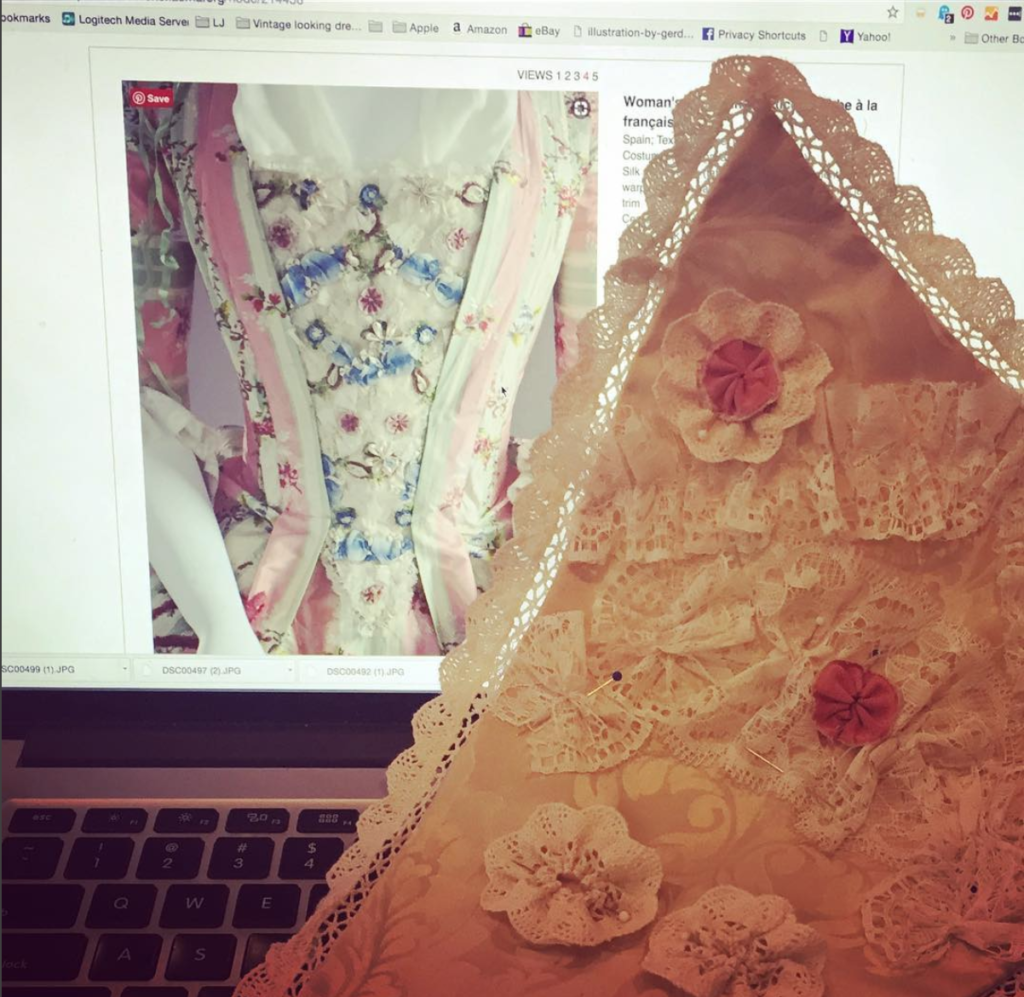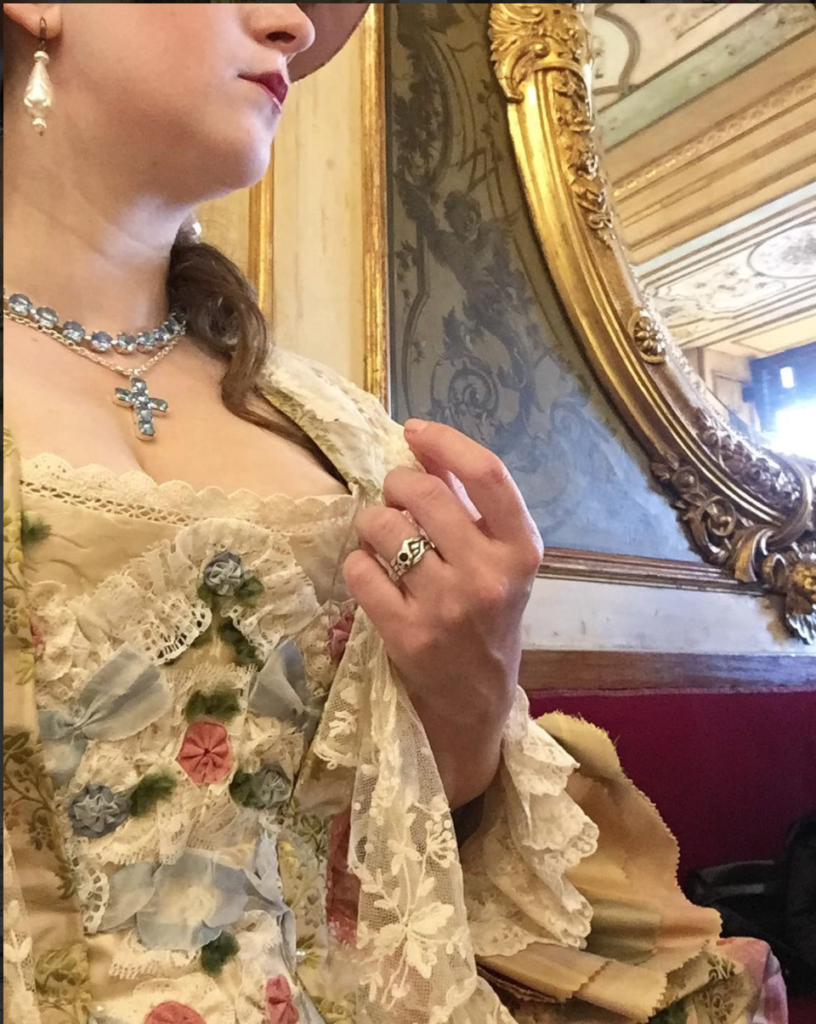 I hope to get more photos of this gown in the studio and locally, but here is a lovely one from the Chocolate event during carnevale this year in Venezia, Italia