Brown and Blue Ensemble: At Dickens
My first time wearing the gown I realized it was too big around by many inches, I guess I forgot how much you corset down more after wearing a corset for a while. By half way though the day my corset closed at back. This means I get to make myself a new corset (eventually)!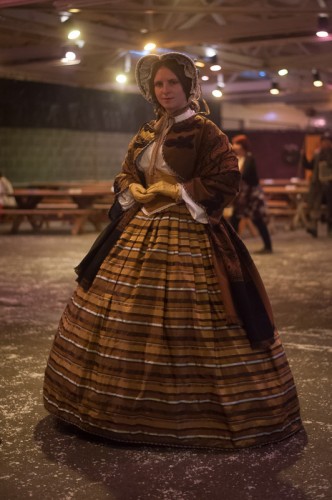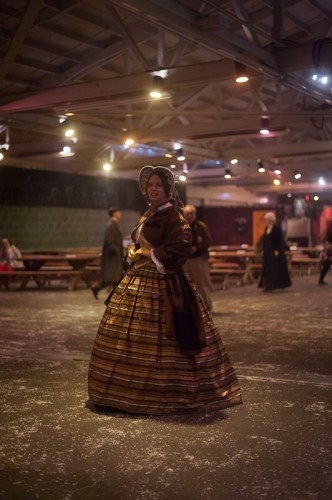 Thank you for Lauren of American Duchess for taking these photos for me.
I took one of my old brown felt hats and basically crushed it into a more sweetheart shape because it was too tall and forward on my head. I think it works pretty well and it looks different. It helps create a different look for Madam Caplin so I look less like Queen Victoria. I'm trying to have her look more plain jane.