Teal & Red high-backed corset: inprogress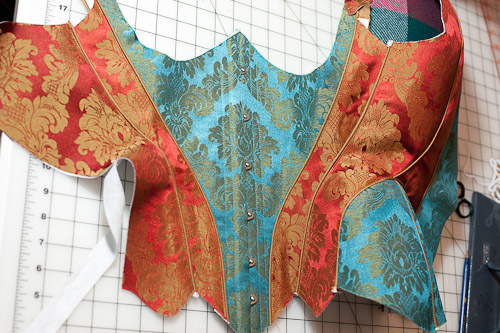 My client brought me this gorgeous teal damask to make into a corset. There was not enough for the design so she brought blue and red in the same damask for me to ponder how to "make it work". Well I think it is turning out lovely. I nixed the blue and went for a teal & red combo with copper piping. I ran out of the copper thread so I could not continue stitching today which was a huge bummer. But here are some more inprogress photos: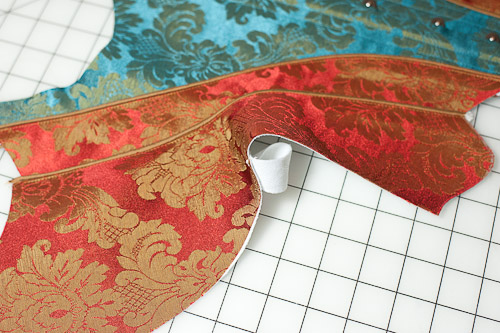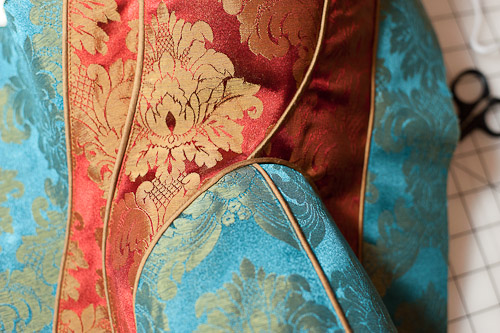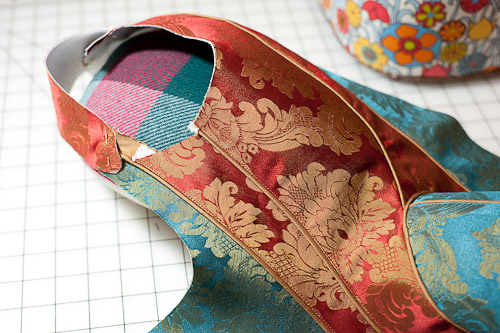 Honestly I'm not looking forward to adding the boning channels that cross the seams and piping. That was the hardest part on the last version of this corset ( the blue & black trial version where I tested out the techniques first) were doing those boning channels. We are planning a fitting at the end of Aug/Sept so it will have to happen eventually :) It just look so pretty now I think with the clean lines.