Halloween 2009: percy the pumpkin & more…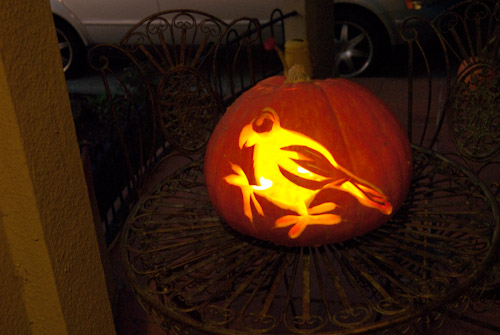 The model: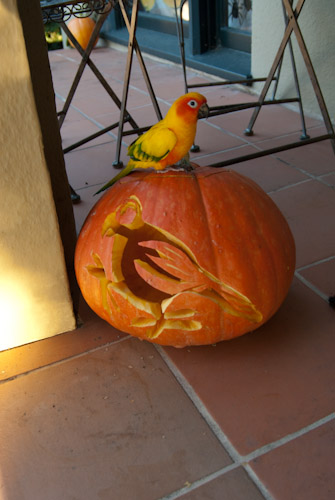 Please turn the other direction Percy :)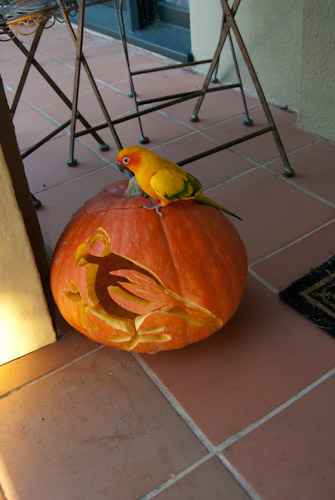 Isn't she cute. I made her feet really BIG so people could tell it was a parrot. Luckily plenty of people did identify it correctly! She loved greeting the kids, bedtime came too quickly.
I quickly put up a front window mural with Tempera paints diluted with dish soap. It turned out pretty cute.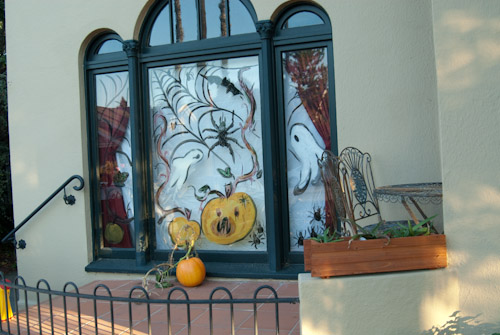 At night: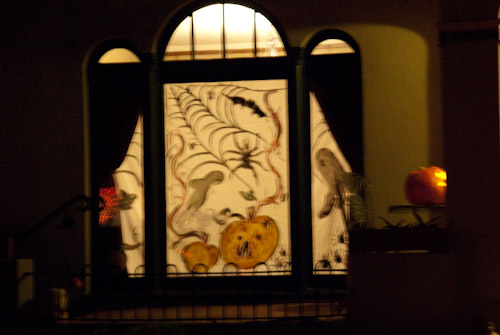 Other pumpkins carved by my husband, my housemate & her boyfriend: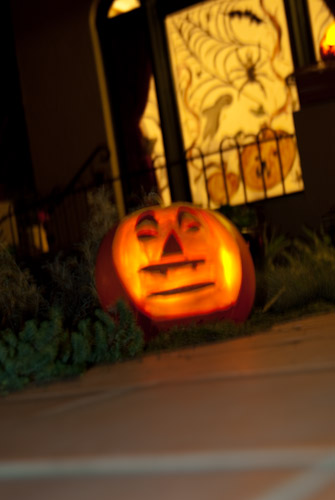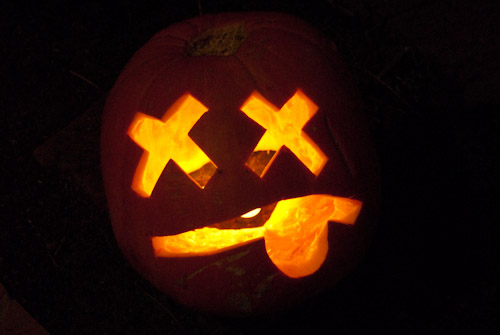 The apple changes color in this one: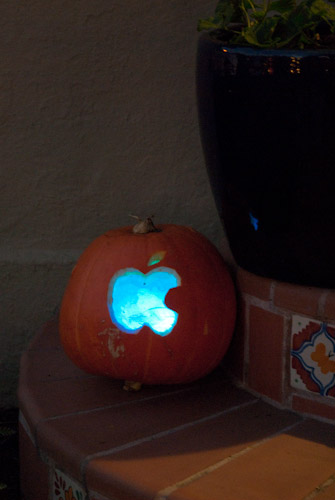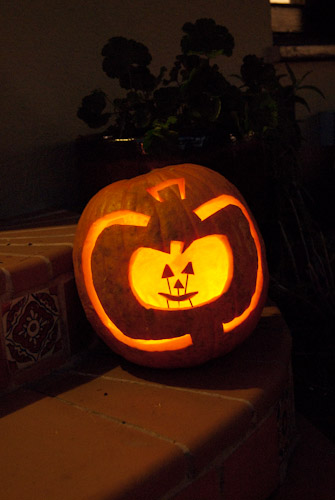 The 280+ kids we got seemed to appreciate the decoration :) Yay for my first Halloween at our new house.