Costume college: car packing & driving
The car is not full yet: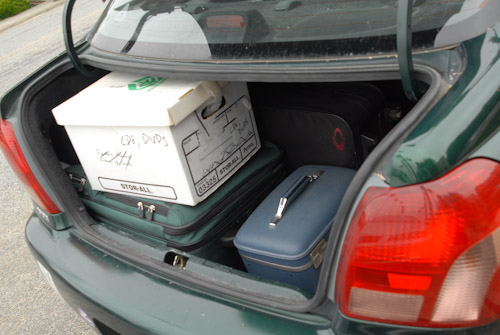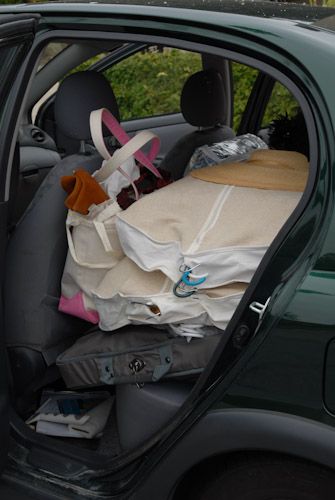 Important water supply and sewing basket: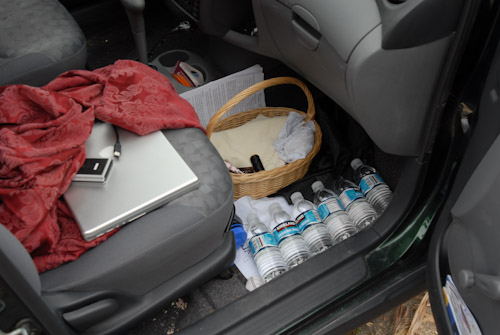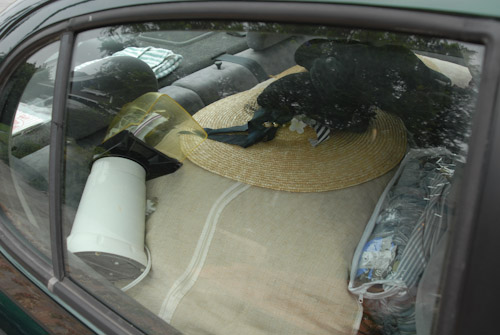 What is that strange thing in the back seat that appears to do nothing with costuming? Is it a popcorn popper you ask? Well yes, after discovering we could still see out the back window I *of course* threw in the popcorn popper.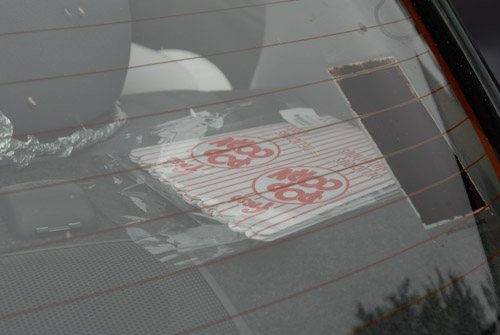 If you find out where we are staying, stop by our room and we might pop you some Ardenwood farm pesticide free popcorn. Unfortunately I'm lacking butter and salt at the moment. Be careful though, you might be put to work: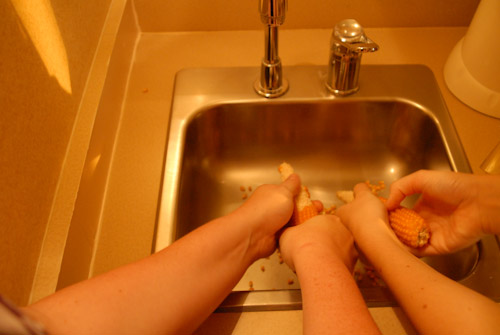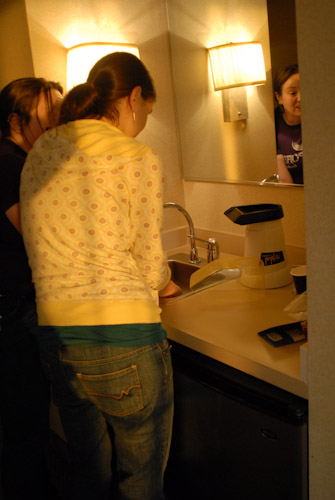 Back to the trip there since I am getting way ahead of myself…
Popped in for a burger and had to take it to go. The place was packed! Wished we had waited an exit. Saw some other costume college attendees who just finished eating.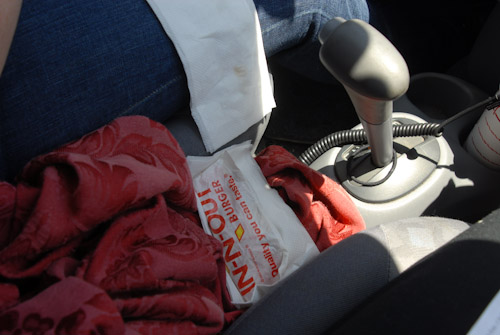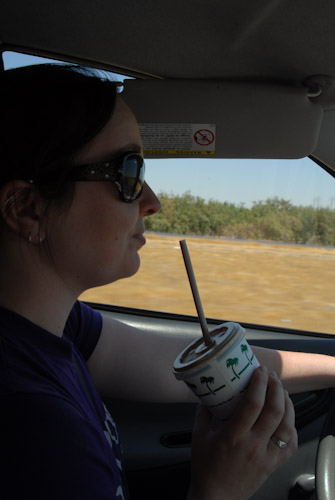 Still a bunch more driving to go.