Black & White mock-up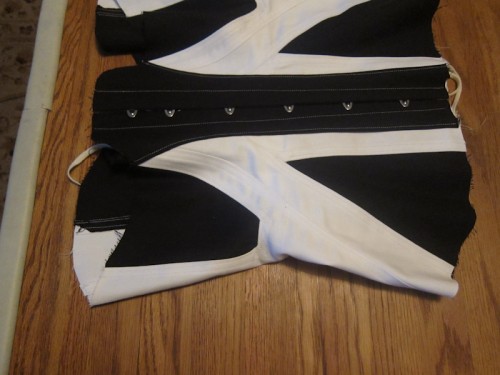 I re-drafted from an antique pattern I purchased from Atelier Sylphe a while back. I was no where near the ideal measures for the corset so it was an interesting trial. I took measurements post birth and drafted based on that but it has been a year since then!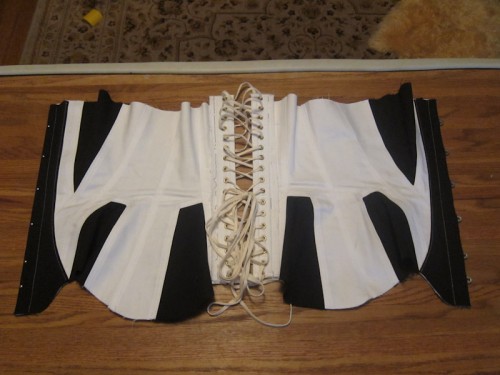 In an effort to just get my hands back into sewing I just cut it out as is and decided I'd just try on the mock-up. Surprisingly little needs to be changed for the shape although it is going to close as back (which I tend to like and pattern for anyway many times). And because I like pretty things I cut it out from scraps of both black and white coutil and put in a tapered busk. I'm tempted to cut out a lining and just finish it up as it looks fairly pretty.
I also added a tutorial of sorts to my webpageDressing Victoriabased on photos requested for Masters project.
So not much in the way of sewing but I'm working on it!