Gold Striped Waistcoat
A quick snapshot of my dear husband wearing my first ever Victorian waistcoat: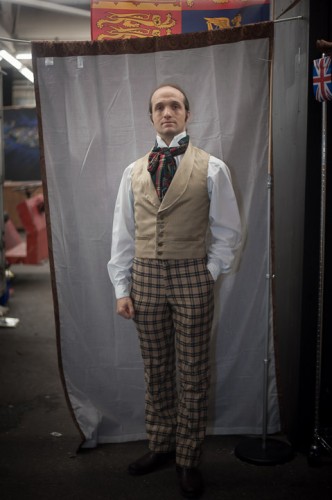 Then his scolding me for having the camera settings incorrect :)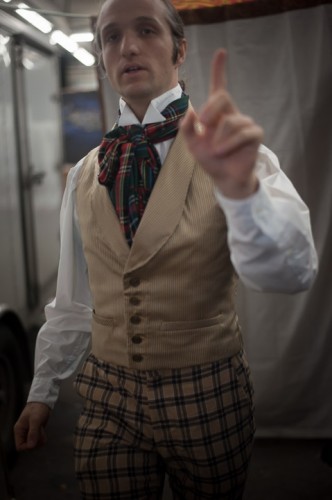 You can't see my husband's new waistcoat under the closed coat but it does work well for him. Although it never gets to be seen. I guess this means I need to make him a cut-away for something. Better start researching and learning to tailor better in the next year.