2015 – Oxford Conference of Corsetry
As I gear up for the 2017 Oxford Conference of Corsetry (OCOC) I am reminded that I have yet to post about the 2015 event, not for lack of desire but because it is hard to start to explain the overwhelming amount of information and interaction over that weekend. I can say it is a big deal when I focus more on enjoying an event than documenting it (although it is hard to get a camera out of my hand unless you replace it with a corset or a dance partner of course).
After you sign up for the event you have an option to sign-up for a photoshoot on Sunday. You receive the model measurements ahead of time so you can bring or make items to fit. The conference never fails to bring in the best models and photographers, and of course the location is such a good backdrop. For my model, Ella Rose, I pulled a piece I had been working on and finished it up on time!
Wisteria in Velvet: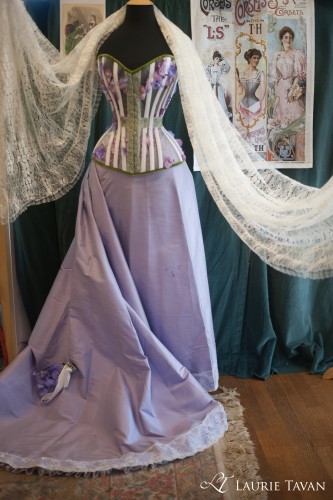 I was super excited to work with Ella Rose this year and with Chris Murray who shot my work on Evie Wolfe during 2014 OCOC. Being a photographer myself, it is so rewarding to watch others work and have them give you a piece of their vision.
Here are a few images: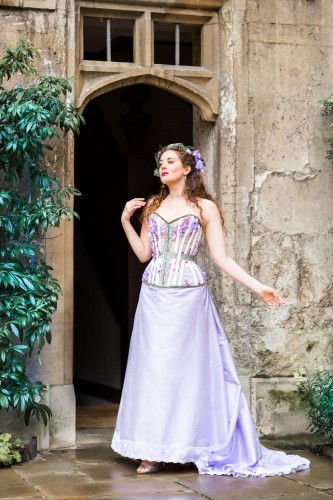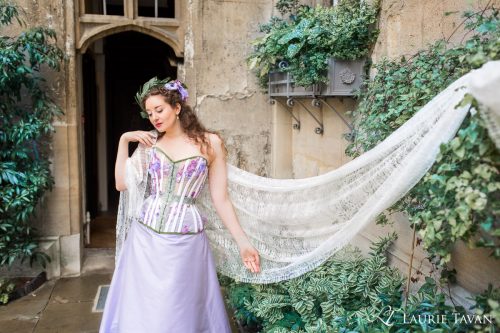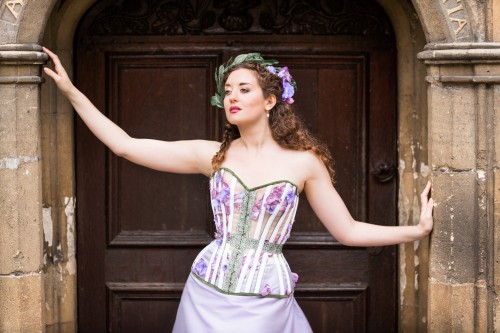 The weekend is packed with learning opportunities including the photoshoot but so much more! I can't even start to explain but I hope to make a few more posts about my experience at 2015 OCOC.
After all is said and done, you get to walk (train, bus, fly) away with the anticipation of getting the proofs from the photographer. Then it is a bright little reminder of all the people you met and all your hard work paying off to share the final images.