Rose & Red Surcoat: construction & fitting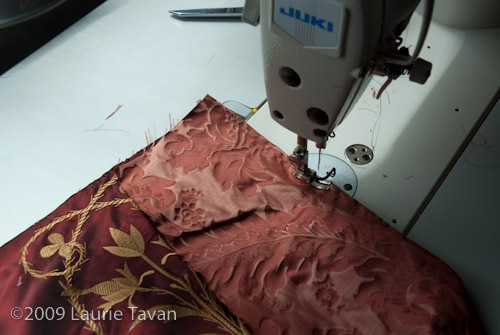 My client saw this 1 yard of red shot-with-black silk taffeta with a gold embroidery and knew she wanted to do another silk gown. We had been thinking of going with another linen gown. On a whim I pulled out this portion of rose silk I'm planning to make into a reproduction Italian gown. We put it next to the red and knew this was the combo we wanted. Luckily they had just enough left on the bolt when I ran over to the fabric store.
The unusual color combination really stands out and I'm loving it. The rose is very soothing & rich and the hidden red panel with embroidery really pops. The red is hidden in the back pleats and flares out when you walk. We will probably add some cream pearls on the embroidery design.
The request was for a very lightweight surcoat thus the panels are french seamed for a clean interior finish without an additional lining.
Center back:

Additional section with pleating: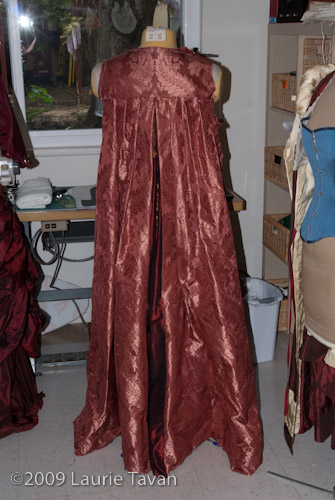 Back panel: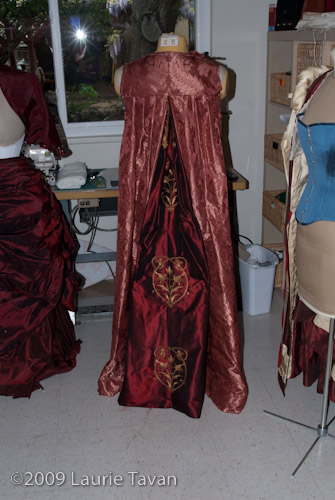 Cream trim mocked up: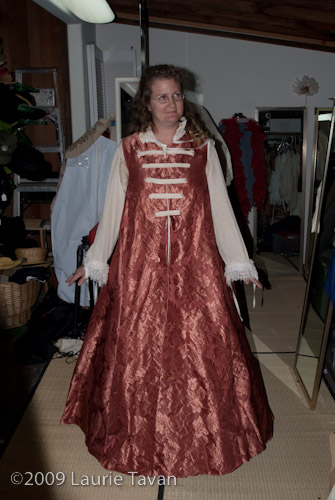 The final will close with gold colored hooks at the end of each cream section.
Side: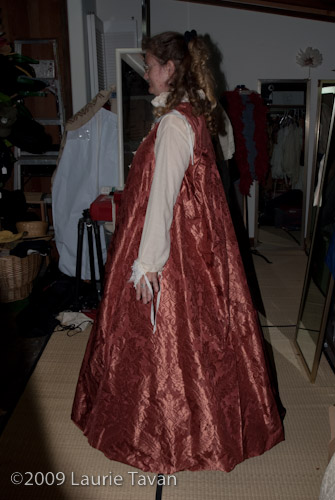 Back closed: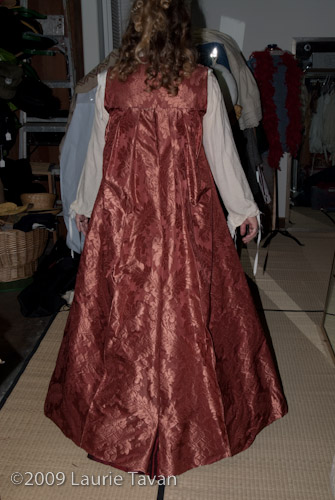 Back open: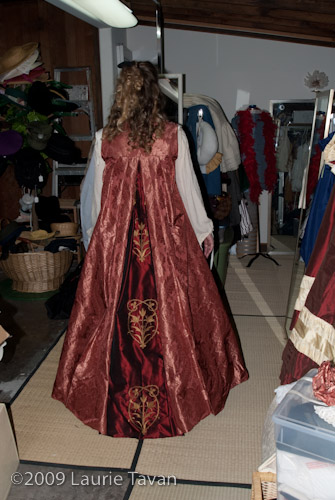 Please excuse the messy garage in the background. I'm putting up more draperies soon. Once the garage is unpacked I hope to get my photo studio up and running again. A lot of project from last year still have not had final photo shoots.