Wedding underbust: spoonbusk & embroidery
After the first mock-up we decided to add a spoon-busk to give more stomach support & the waist reduction was increased by one inch as well. The mock-up was very close to correct using client supplied measurement and a mock-up send long-distance via mail.
Sans boning, grommets, &binding: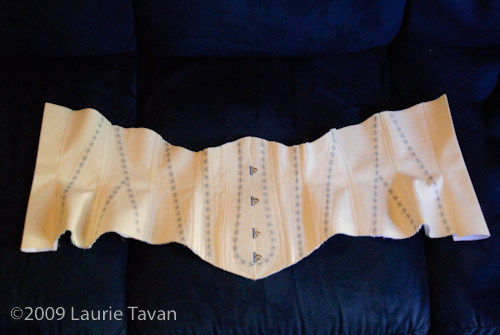 I sent the mock-up along with a permanent marking pen and instructed her to send me back photos of her wearing the garment. I requested comments on the snugness and desired fit under her dress. No fabric needed to be pinched out in this case but if it did she could pin out the excess and mark the dart on the mock-up for exact alterations to the pattern.
Cream fabric & stitching with blue machine embroidery: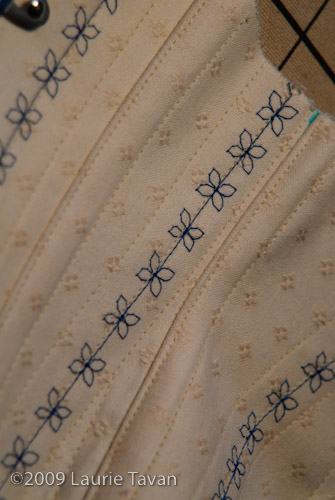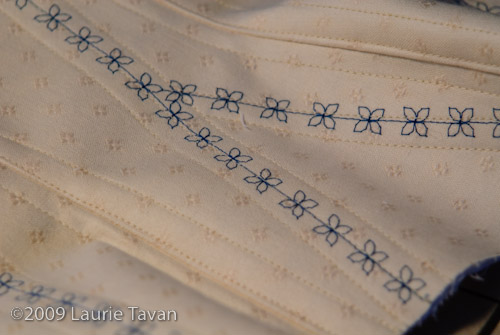 Applying blue silk bias binding: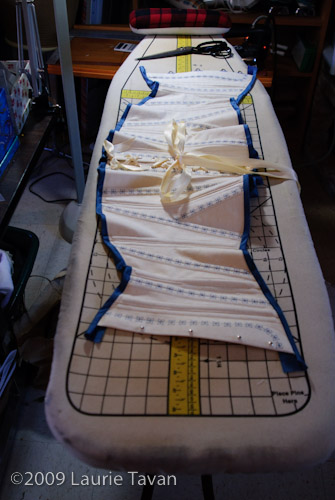 Center back laced with cream ribbon: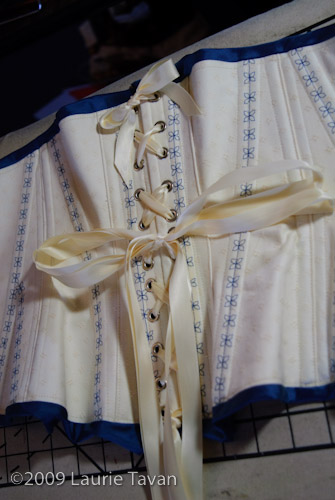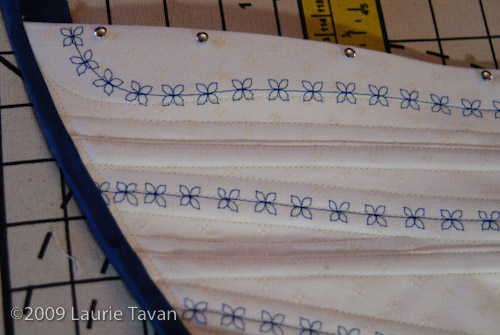 Interlined and lined in fine German coutil: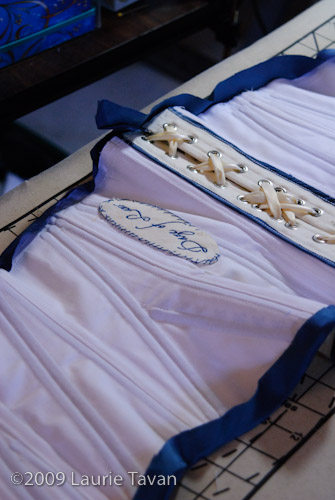 Waiting for the bias binding to be hand stitched in the inside: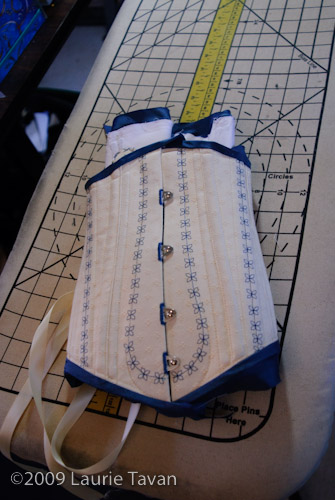 Sending a mock-up was important because a dress has to be altered to fit over a corset since it modifies your shape. The height also needed to be tested to make sure it supported under the dress but did not show anywhere.
The corset wasn't made for extreme waist reduction – just enough to be nicely hugged on her wedding day. This week the groom receives a lesson on corset lacing and unlacing at the rehearsal dinner. The corset is being worn thought the week and laced tighter with time so the bride breaks in her corset and adjusts to the new posture. For instance, part of her to do list today consisted of walking and dancing in the corset.
I'll have final photos to share soon.