Italian gown: photoshoot & Valhalla Renaissance faire
Tonight I'll be heading off to the Valhalla Renaissance faire, for the weekend, after a long day of sewing and errands. I'm excited, as it is one of my favorite events of the year. In addition to being generally an awesome event it will also now hold special meaning to me because I've been selected to join The Order of the Knights of Saint John of Jerusalem.
At Needle's Eye (Royal White Eagle) encampment my Daming will happen at 2pm tomorrow, Saturday May 30th. A knighting seemed like a good event to finish my outfit for: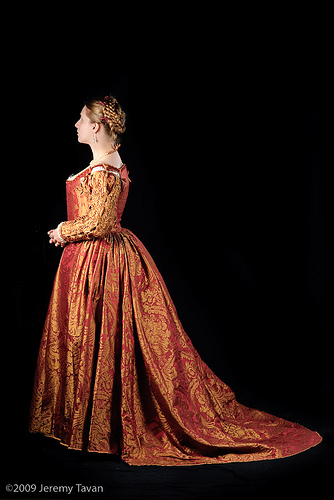 I've finished the bodice and trained skirt for my Florentine petticoat & I have the temporary sleeves made up in cabbage (disgustingly beautiful smocked silk) from another project. I do plan to make paned sleeves in matching fabric one day [as well as an over-gown and partlet]. I do have a silk partlet I made but the shoulder line is not as wide set so I don't know if it will work with this gown. Oh and I have the straw hat to line in silk… then I'll be really done.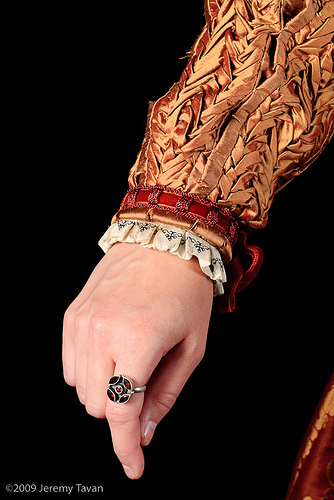 Everything on this gown was made from fabric and accessories already in my stash *whew* Now I must ship the parrot off to boarding and get packing underway after finishing a corset… And eventually I'll get the rest of the diary added to the blog- tons of in-progress photos are wallowing in Lightroom waiting to be exported. I hope they don't roll in *too* much mud before I get to them.
Here is a link to the flickr gallery of the photoshoot.