Wedding corset: final photos
Some photos send along to me by the bride from her wedding rehearsal.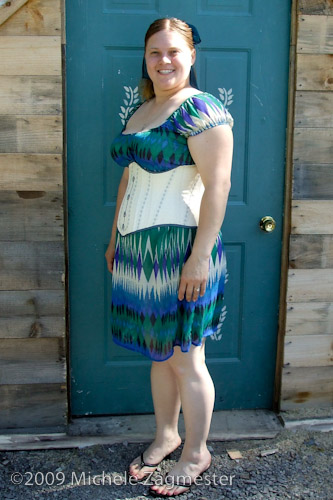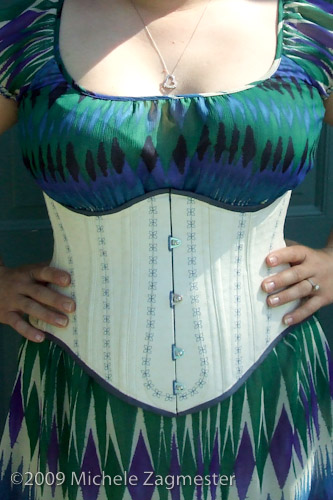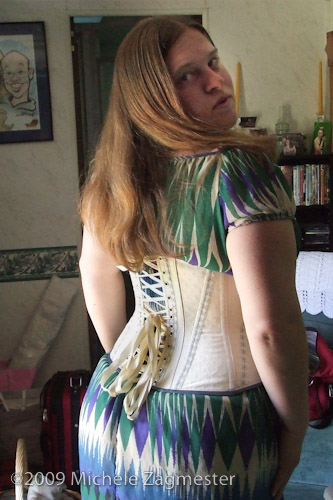 I can see where I'd add some bones to the pattern in future to prevent some wrinkling on the side back (running a bone perpendicular to the wrinkles) but other than that we are very happy with the fit with doing one mock-up long distance. With adding the spoonbusk, making it a 6pc per side pattern and increasing the waist reduction after the first mock-up an additional mock-up would have been preferred to get the pattern perfect.
The goal was to have a corset of minimal thickness to help snug in her waist enough under her gown in which we succeeded. I think she got about a 3″ waist reduction. The spoonbusk really helped with tucking in her apple figure and I think she looks amazing! Hopefully I'll have pictures of her in her gown showing off her figure once the photos from the professional photographers come in.