Stitching samples: red & black thread comparision
Red vs. Black stitching (reed boning):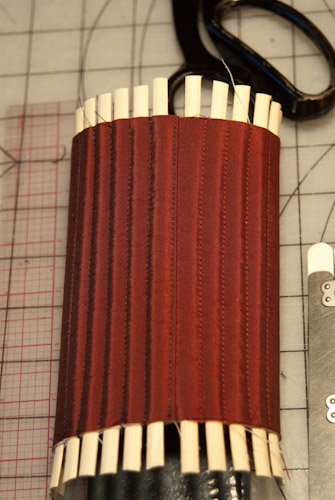 The black makes the black shot on this silk stand out too much for our purposes. Therefore, we've decided to go with the matching red stitching to highlight the red of the fabric. The pleating of the gown will have more richness because of the fabric being a shot silk but it "reads" mostly red. So the black is to remain a subtle contrast for this project.