Red Silk Wedding dress: added to gallery
*UPDATE* The Red Silk Wedding dress has been added to the gallery over at my portfolio. I have photos on the mannequin & now with permission from their photographer, images from the brides wedding day!
The dress tapers to longer in the back covering the decorative petticoat.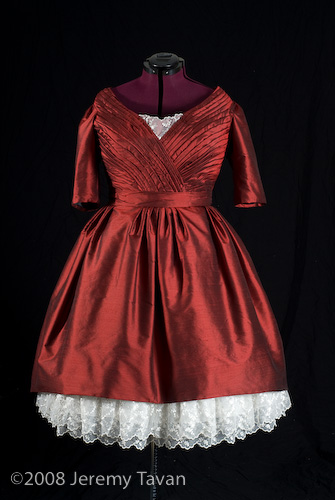 And more photos of the construction and interior details: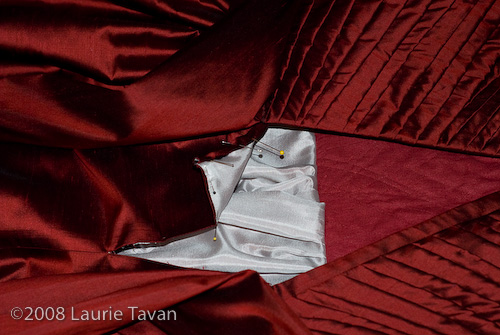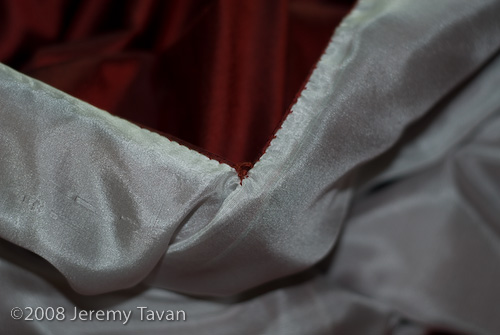 Center front bodice lining and machine embroidered label: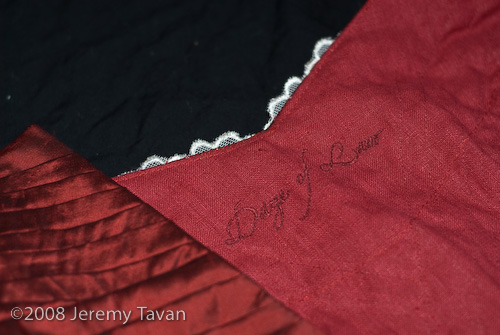 Interior pleating, silk habotai lining, and snap with hook&eye closure with boning: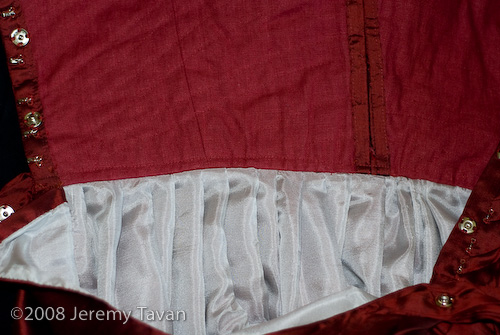 deep hand-sewn hemline: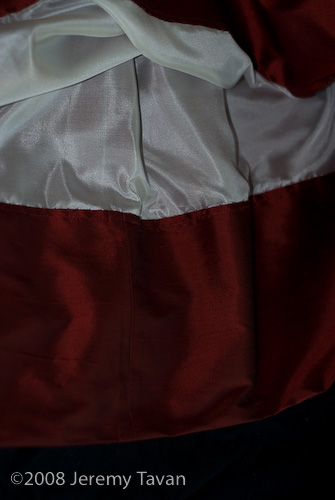 Waistband: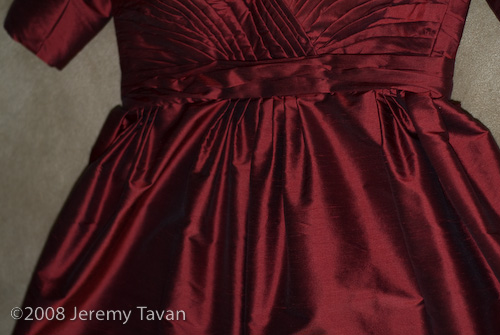 Photos of their Halloween Wedding can be seen at the photographers website. I'm awaiting permissions from Chung Li and information on proper crediting before posting any of his images actually on this site. Until then you can see some images at: Chung Li photography blog. His preview with music of their Halloween wedding was very fun to watch.