R&G pair of bodies: Today's progress
I've progressed further on the red and gold corset today. Hand sewing bias binding is a good way to keep your hands busy all day.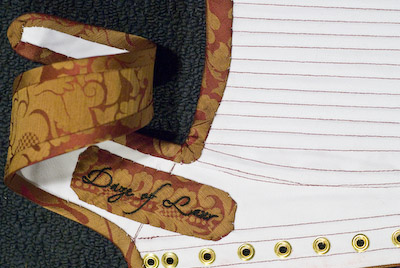 The rest of the day was filled with laundering,pressing 16 yards of wool, adding content to the about laurie section on the website, adding fabrics to my swatch book, adding 10 trims to the Fabric Stash section, patterning a corset, altering a corset, photographing, household chores and eating. I'll soon be asleep.