Steampunk silk twill corset: teaser shot
Allison decided to start developing a steampunk aesthetic to go along with her gray corset we finished a while back. The corset & cravat are made by me. Here is a teaser shot: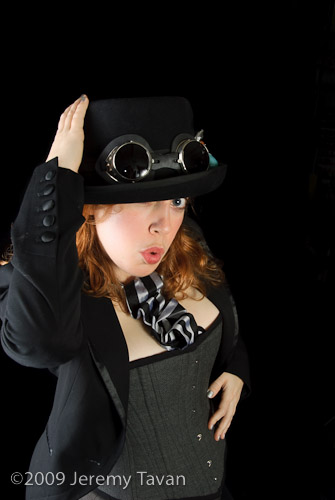 I think this image would make a great flyer or poster. I"ll have to think of what to put on it :) She also picked up her starry nite corset so those photos will be forthcoming soon as well.
Another photo shoot coming up on friday. I have tons of projects starting up and some continuing now that the holiday are over.