Blue Accent: Belgium lace accent
My client found this lovely Belgium lace to accent her Wedding gown. Isn't it perfect!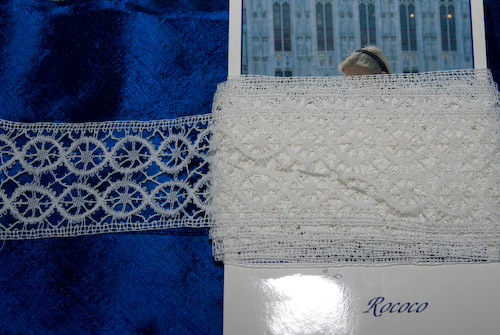 The white lace will tie in with the primary white silk of the gown and create a more subdued accent under the bustline when laid over the blue silk as seen in this photo.