Rose awards winners announced: yay for gold :)
For many years I've watched and admired the costumers who submit their projects to the Realm of Venus, a website dedicated to the fashion and style of Renaissance Italy. Each year Bella has viewers vote for their favorite top three entries. I finally got my butt in gear & made an Italian dress and with the help of my husband (my photographer) entered a dress into the showcase.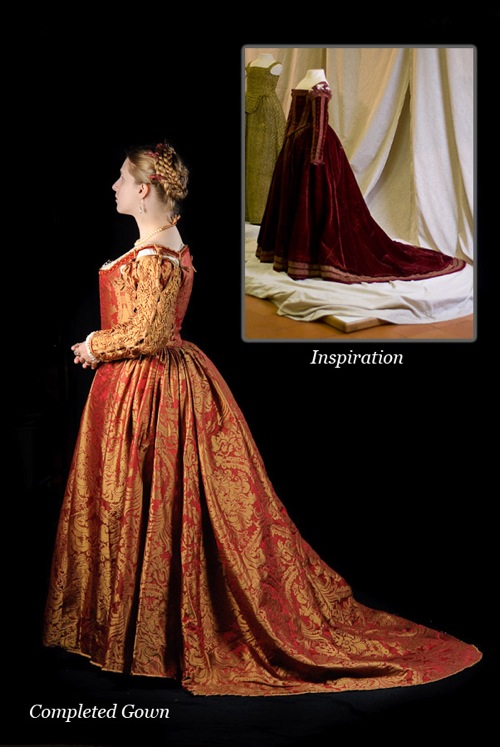 I feel honored to have been chosen to receive the Gold Rose award. Thank you to all those people who voted, especially for the kind comments. It is nice to know hard work does not go unnoticed.
Congrats to all the winners.