Red Wedding ensemble: corset details
Only a few more pieces left to stitch: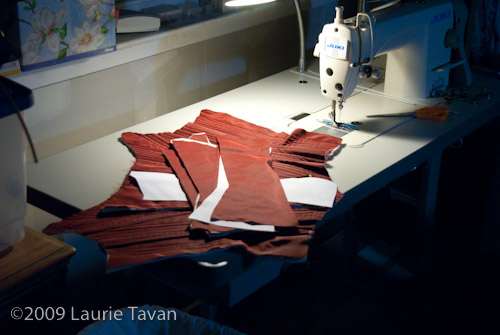 Adding the waist tape & lining: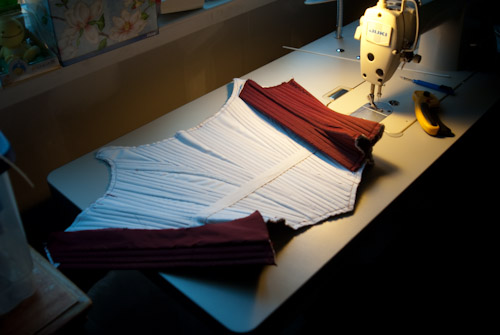 In this peice I really wanted to prevent the waist tape from showing through to the front of the corset so instead of inserting it between the layers like I usually do, here you will see it hand sewn in behind the two layers of german coutil. A silk lining, with my label machine embroidered, is then hand stitched in over to hide the interior details.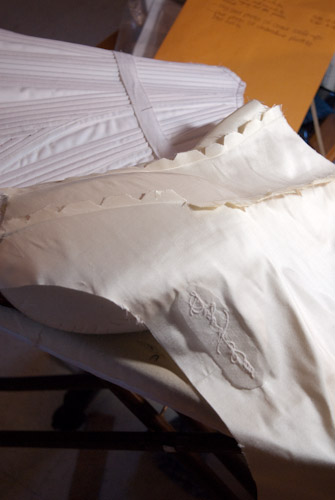 Corset waiting for binding & grommets: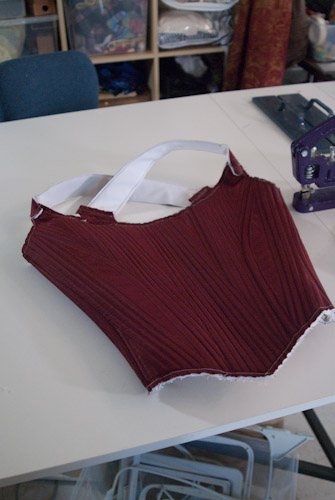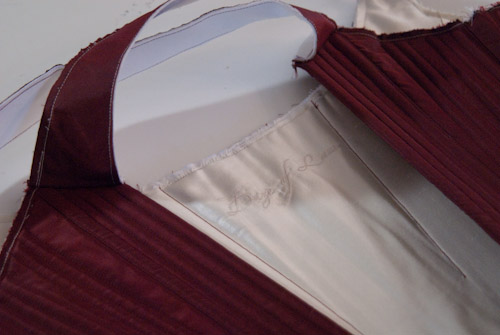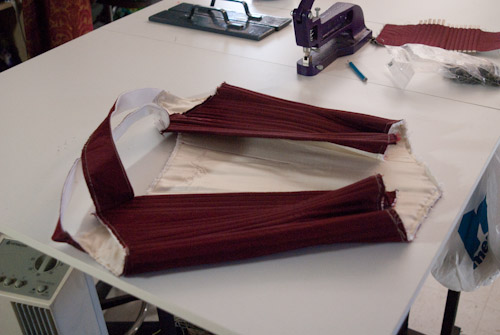 This outfit is coming together smoothly. The last fitting was a blast! We hit a little bump on the jacket and are doing some redesigning to show off the cross-strapped design of the corset. The initial design on the jacket back was designed before we added cross straps to the corset so I wasn't thrilled with the final results. A few tweaks and some neat new elements will be brought in to tie things back together.