Edwardian inspired Wedding gown: muslin mock-up & draping
Trying out different sleeve styles during the muslin mock-up: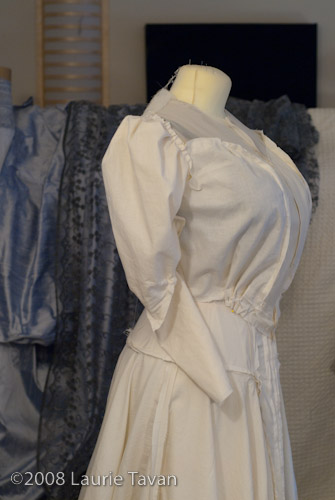 We ended up choosing a variation on the sleeve below: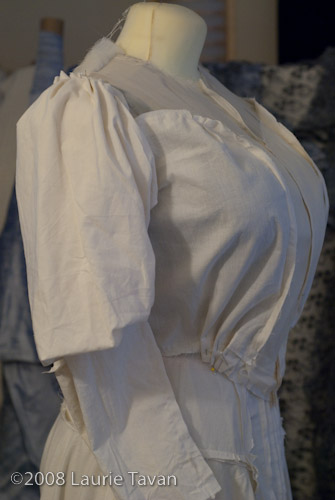 The upper portion was made poofier to help balance the visual weight of the bustline. Those poofs were then tucked and massaged into curving pleats. This just shows the basic pattern pieces with the balance we wanted visually. The lower arm was made more tapered and slightly tighter. My client did not want anything to be too restrictive on the wrists or neckline. Therefore the final also was slit up a few inches and closed with snaps such that it could easily be worn more open rather than in the close-fitting, tapered design. A soft, more open cuff was added to the bottom that swelled out over the hand, gracefully ending in the decorative scallops of the sheer fabric.
Basic shape of the dress in muslin: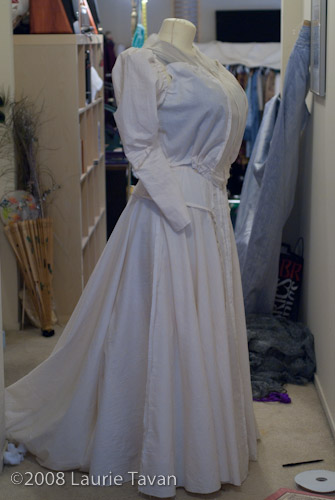 The pretty fabric my client provided for the overlay on the gown. This fabric was pieced heavily at the neckline and around the hemline to incorporate as much of the decorative scallop edge as possible. 30 hours went into hand sewing the bottom hemline of the gown. In the final photos you can see how the scalloping is along the entire bottom edge of the shaped hemline.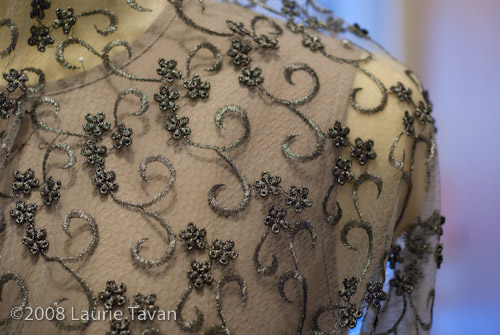 Draping and shaping of the scalloped and flowered fabric overlay: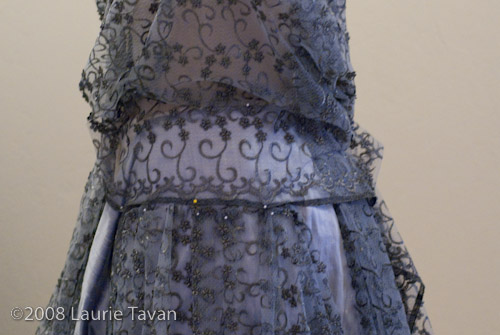 The fabric was eased and darted smoothly around the yoke of the skirting: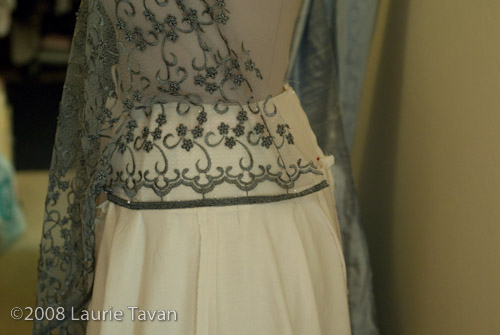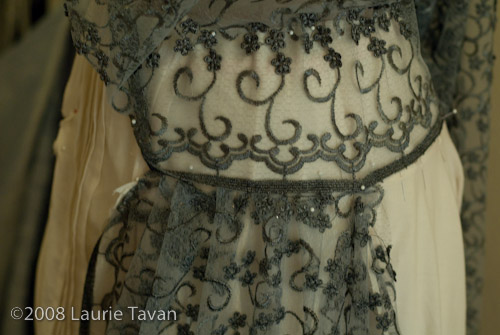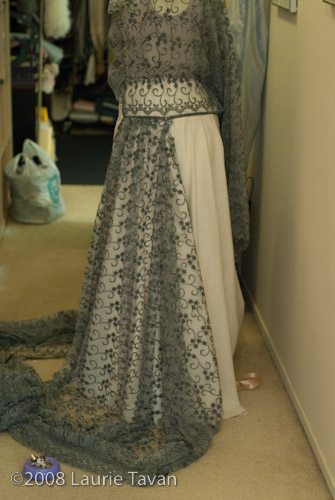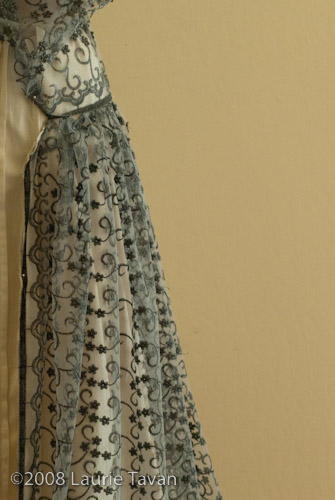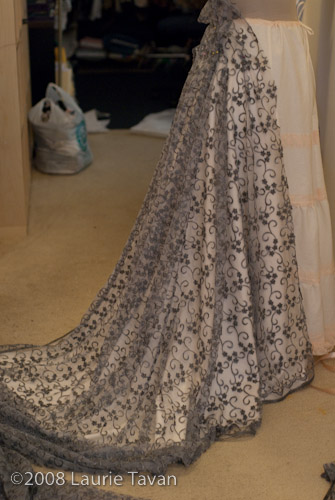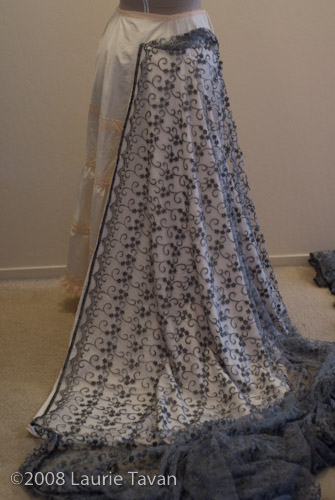 It was important to go though physically draping the overlay fabric in order to pick the best angles for the lines of stripes to lay. Especially with the drastic cut of the skirt, which goes from a very narrow yoke at top to a very fully hemline.
The yoke, for instance, beautifully follows the curve of the waistline, accentuating the S-curve shaping of the gown:
The final gown looks so much better on the intended wearer than my mannequin, but those are the shots I have. If you haven't seen it already, there is also a lovely shot of the bride on her wedding day courtesy of Surrey Blackburn.