Plaid Victorian: skirt & mock-up
Here is just mocking up the fabrics for the waistcoat and zuave jacket: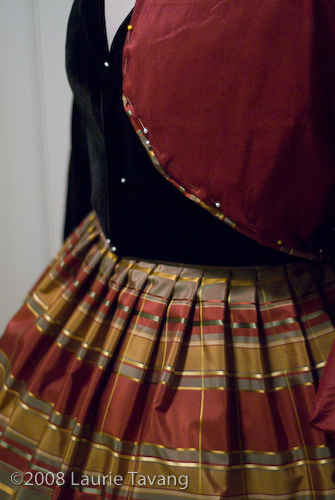 The edges of the zouave jacket will actually be cording covered in bias cut plaid matching the skirt but I just threw on a scrap of straight grain here.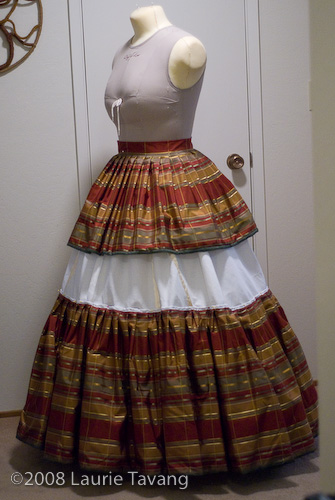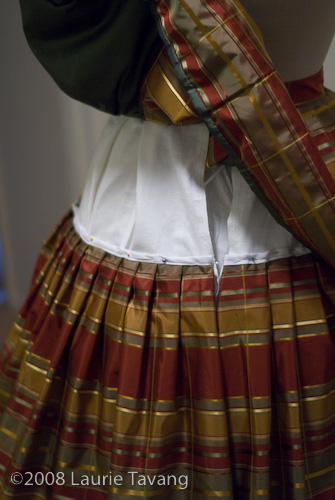 The second tier's green edging still needs to be handsewn on the left side: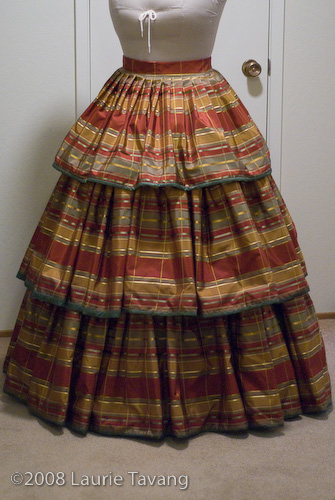 The final fitting is this weekend when the final front length can be tested an adjusted for maximum ease of walking and dancing for the venue. I'd love to make them ground length, like many of my gowns, but the "snow" (sawdust) at Dickens faire isn't friendly.