Pisa, Italy: Renaissance dress & textile sample
The third dress we were able to observe showing the center front seam: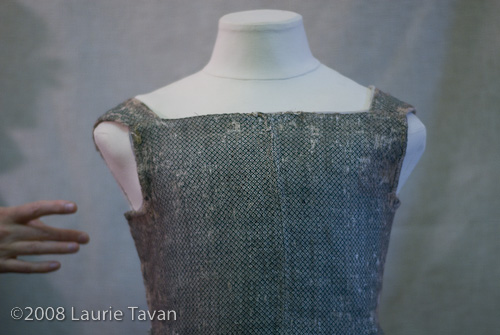 The gowns were handled by the curator to show some specifics of what they found. Do not worry that wasn't a stray hand reaching out to touchy touchy.

Reproduction textile sample: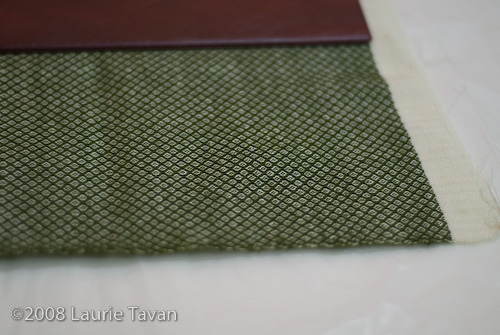 I forgot to ask about this! It was on a table near the gowns
Full length: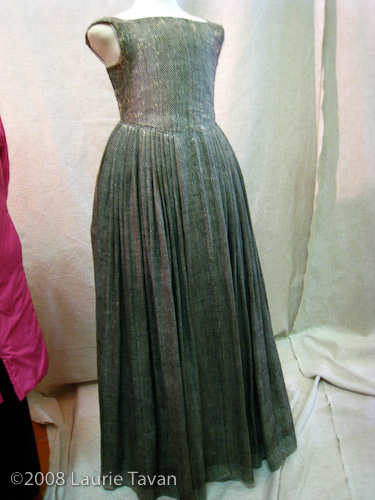 Later I looked at the bookmark I picked up as we entered and realized they had printed out stuff specifically for the colloquium marking the date, time, and showing the red dress on it. It made me happy. There were multiple colors but I picked up a red one. I believe I also have a poster all neatly rolled up that I could scan. Would people want to see the paraphernalia? I already showed the Costume Colloquium bag :) I guess it can't hurt to be thorough.