Estella's bonnet: new ribbon, added decoration, & new shawl
I picked up this new-to-me shawl that I thought fabulously clashed with Miss Estella's dress. The beautiful cravat that didn't sell coordinated so well I had to sacrifice it for her bonnet.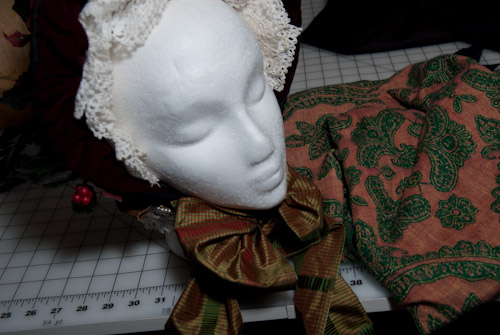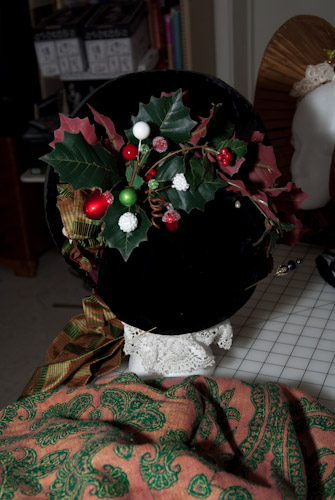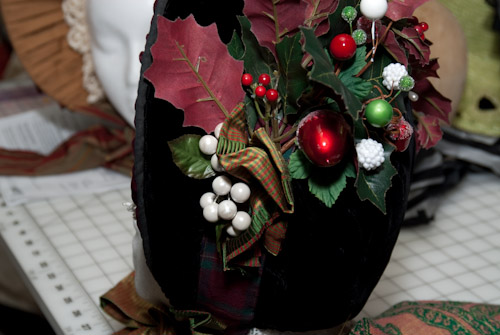 I'm absolutely in love with these little acorn decorations I picked up at Micheal's. They come in so many different color sets. I didn't think I'd have a need for red but I think it worked well on this hat. The past couple years there have only been holly leaves on her bonnet. While they were great and signified the sharp & prickly character of Estella I did think she needed more froof.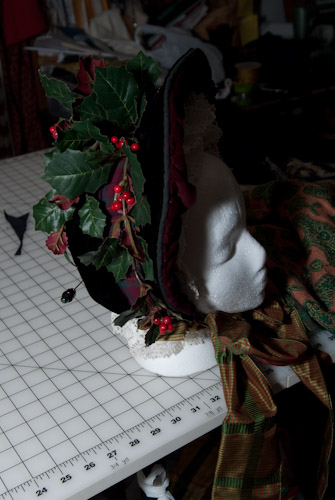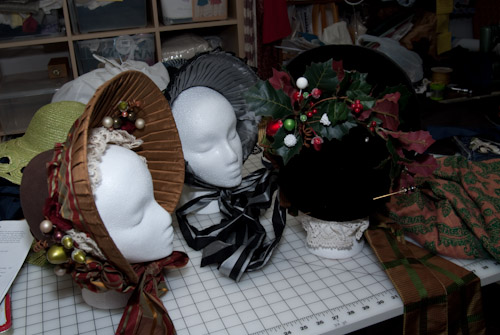 I like how the little white bobbles really pop & stand out on the black velvet bonnet :)