Costume Colloquium: day two
The internet was down in my hotel and until today it was difficult to get online with my laptop (which meant NO access to my photographs to share).
Nov. 5 We were allowed to observed & handle some of Janet Arnold's work including ruffs & linens. Here are a couple shots: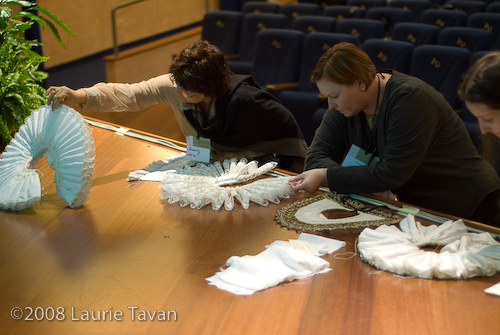 Darts: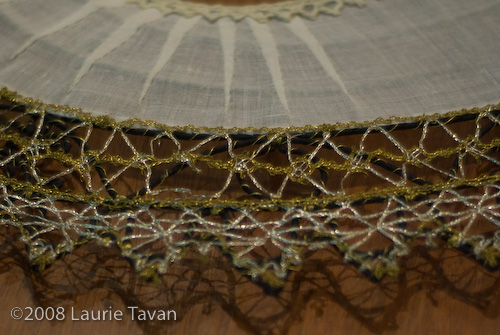 Ruff and support: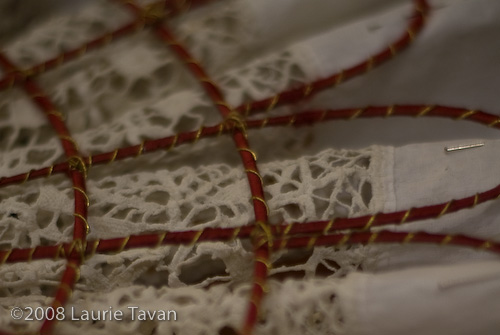 Ruff with pins: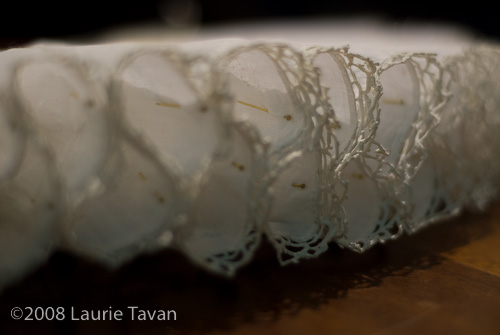 Linen pleats: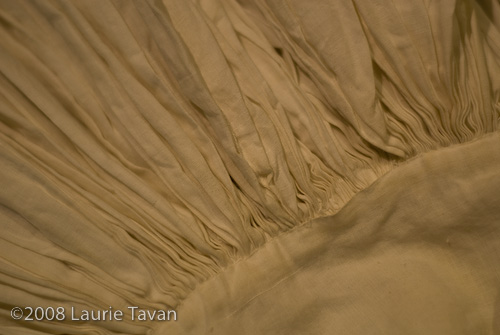 These are just meant as a preview of some details. The Colloquium producers hope to share their photographs of the event and the lectures online by the end of the year for people to register to view.
I kept my personal diary one day before I just was too brainwashed to write in the evenings. The days were packed so full I only window shopped & each day felt like 3! This means I will have to organize things more and it will take longer to share because it is no longer as "fresh" in my mind. I did however take detailed notes, audio recordings, and collected handout & took thousands of photographs during the days. I am just back from the optional trip to Pisa with some exciting new information. It was worth the trip. I do not want to leave early tomorrow morning. But work awaits me at home…