Dickens Fair: Royal children's bears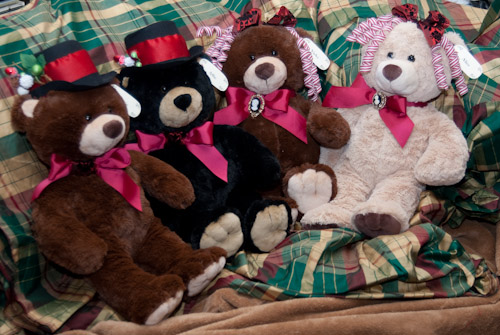 Last day of Dickens fair we had a special surprise for the Royal children. The Green Man Inn hid 4 bears that I decorated for the children & then then had a bear hunt with their papa.
Vicky & Alice bear: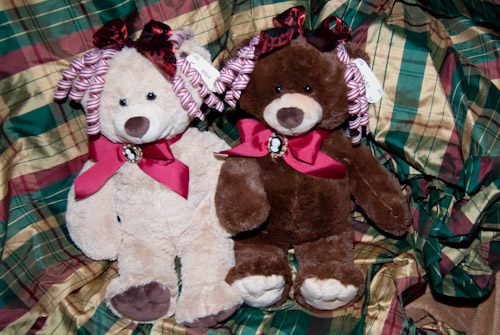 Bertie & Affie bear: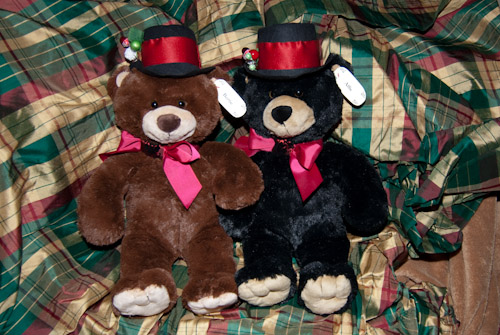 I'm told the children are all smitten with their bears (and some even went to bed with them that night). They are pre-made bears that I just added the decorated top hats, bows, cameos, bows & ringlet ribbons. Too cute!