Catherine D'Lish Robe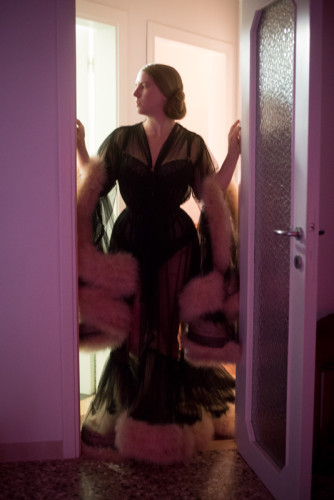 For Valentines Day this year my husband gifted me a custom robe from Catherine D'Lish. Quite a luxury. I've lounged around in it, eaten jam on crumpets in it, taken it on vacation, and just enjoyed it hanging in my home. It is a very decorative piece that I've found is more useful than I could have imagined. Here are the images my husband shot of me enjoying our vacation. I have to admit it is fun to wear coming down a staircase and I have one of those at home too!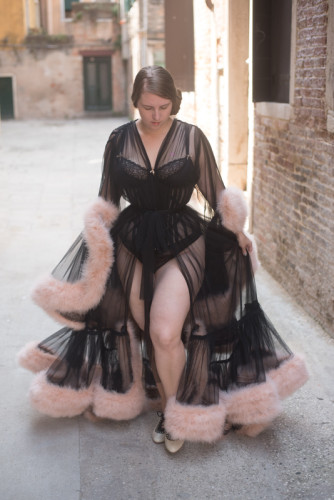 This was at the apartment we rented and outside in the private calle during out visit to Venice, Italy for Redentore this year. I wore it over my sheer bobinette corset for the boudoir shots, then added a lovely gown underneath for shots out in more public spaces.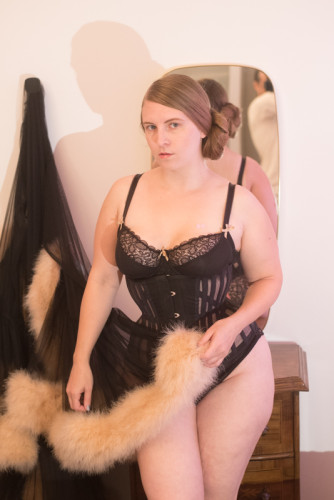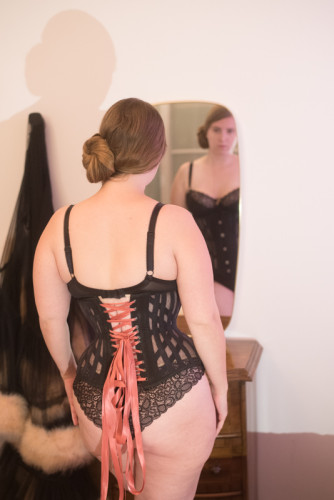 Hope you enjoy the imagery.
Corset: LT Laurie Tavan
Model: Me
Bra and panties: Curvy Kate
Robe:Catherine D'Lish
Photographer: Tavan Photography