Workroom: unpacking
Here are a few shots of the progress on my workroom. My primary machines are set up and usable. I have my very small cutting table (for corsets and smaller items) set up & an ironing station as well. And of course all the piles!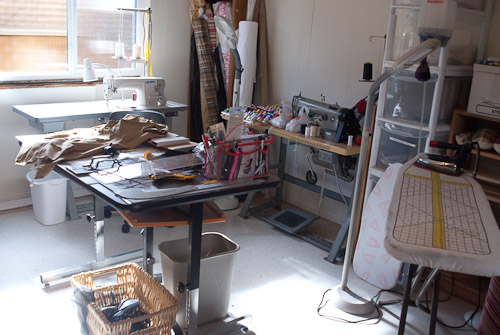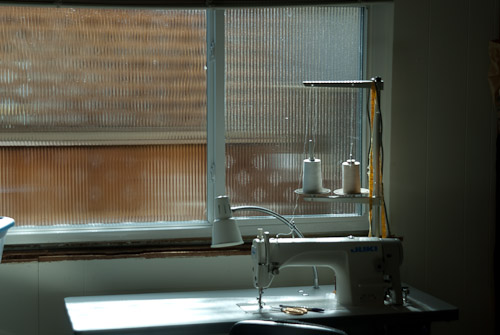 Nothing is installed on the walls now that I'm tearing them out and dry-walling. So the first wall is being done Monday most likely.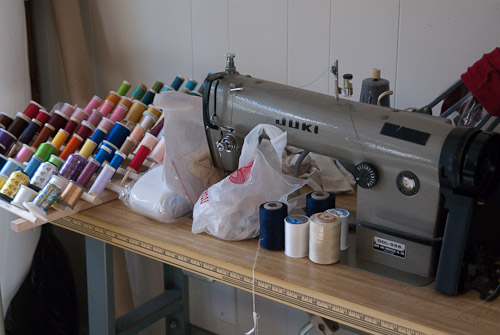 I need to get some bungee cords and get my iron up in a better location!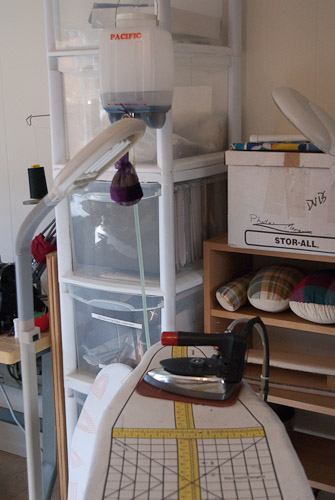 Each item is inventoried as it is put away. I just brought in a few more boxes. Here is the seating area for client meetings. Eventually I"ll be putting up long draperies to section this off: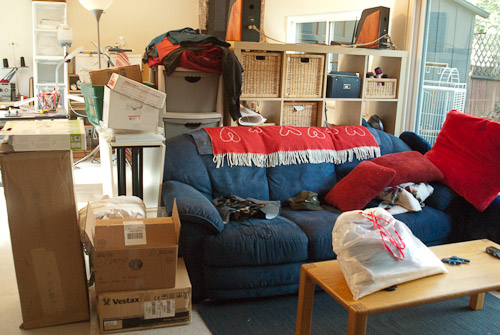 This will eventually be sorted and become the embroidery machine's home: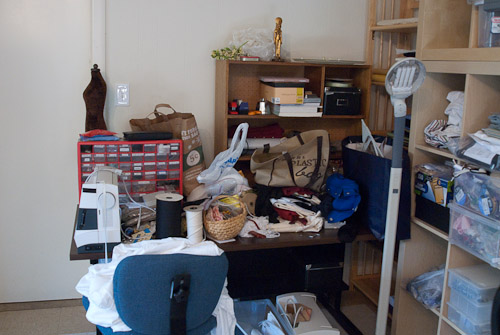 I've learned sometime things need to get messier before they get cleaner and so be it. I'm embracing the benefit of just dumping the boxes and sorting. Otherwise I just leave stuff in boxes piled up and get no where. Seeing the mess and having it "in the way" really helps move the process along.