Victorian Purple Wedding Gown: lace collar & buttons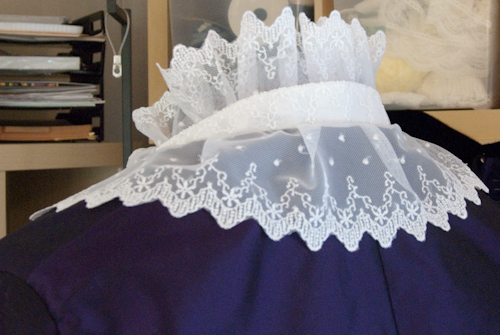 The collar needed to stand up in the back but I wanted to do so without requiring my client to heavily starch the lace each time. Because the lace is so sheer I decided to create a collar stand of buckram covered with lace topped with a clear plastic horsehair extension. The extension needed to be flexible and near invisible so the beauty of the lace would stand out. The flexible nature of the fake horsehair allows for my client to get the standing effect without losing range of motion of her neck.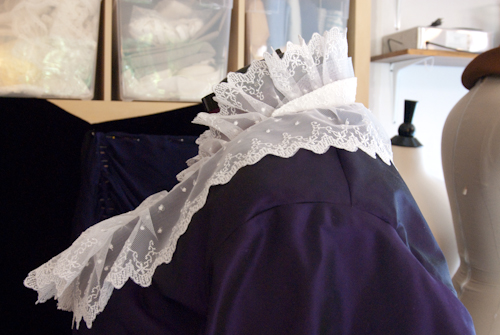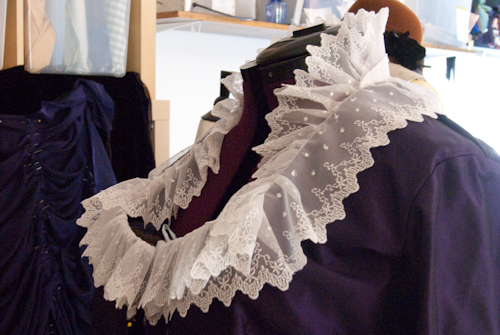 Synthetic horsehair braid [I normally use real horsehair braid but the gray coloration would have ruined the look]: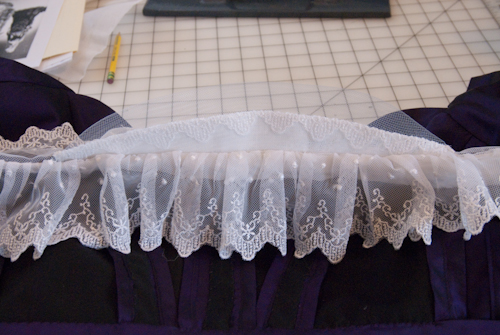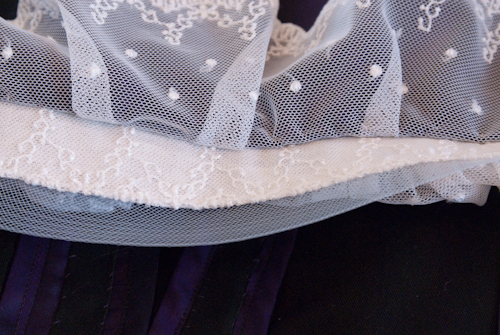 The buttons are underway:
They are done with a normal dritz kit but then stitched over the back, like you would over wooden buttons to secure the fabric in place smoothly.