Victorian corset: revamp
This corset has seen many years of hard use in reenactment, trips to burning man, and other wear. It was finally in need of some repairs. The original maker used two layers of domestic coutil which were holding up so well that the we decided not to give up on it! You can see the alterations because they are bright white: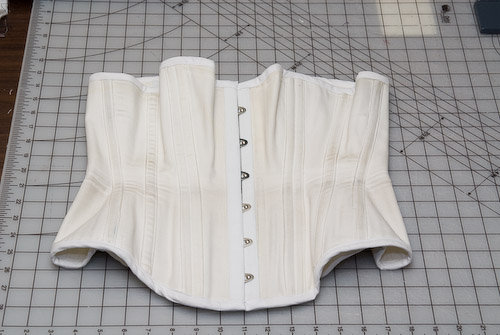 Back shot and description behind the cut: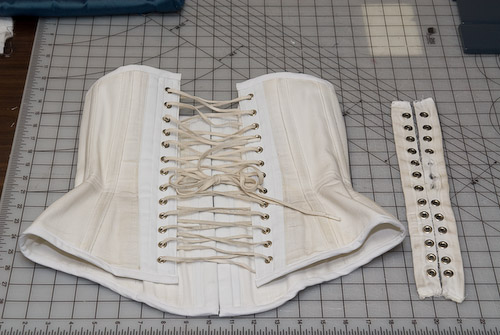 First the binding was removed and some bones replaced. Then the back panel was cut off and replaced. And finally the front edge was given another layer of coutil over busk and stitched into place where the busk was trying to escape. Finally it was rebound in bias binding. If you look closely on the second photograph you can see the original color of the coutil peaking out where the binding was removed on the cut off grommet panels.