Velvet Waistcoat: added piping
Here are a few shots of it completed. You can't even see the piping! In person it all sorta meshes together into one lovely soft shell. Now to start the zouave jacket to go over it.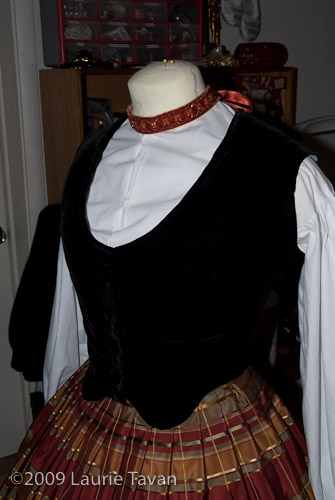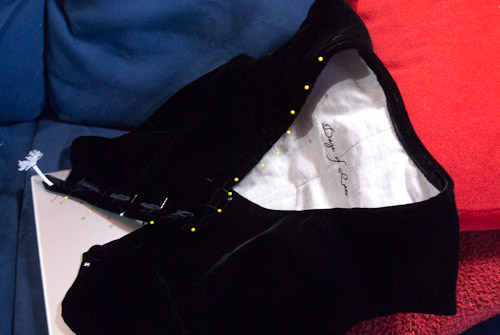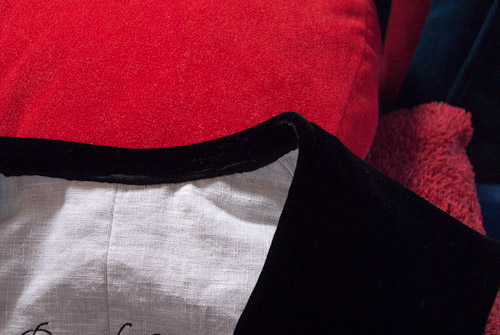 The piping was made and edged in silk organza and then applied by hand to the edge of the the garment. It adds a nice uniform crisp look to the edge while taming the silk velvet along the bias edge. I can't wait to get the outfit done and have the final photoshoot! I'm hoping I can get it light so that the details show in the final photos.
Black on black- a good challenge, you'd never guess there was a welt pocket across one of the darts in this waistcoat from the photos but it is there. I'm going to have to fight to show it off in photos. My client is going to wear it with a pocket watch but I"ll probably photograph it with pocket square to show off its placement.)