Men's corset: leather mid-bust
Here are some photos of the leather corset I finished earlier this summer for a gentleman in Belgium. It was created to give a 10cm reduction without any rib reduction. It is a beautiful lambskin with a two layers of black german coutil with a heavy duty busk.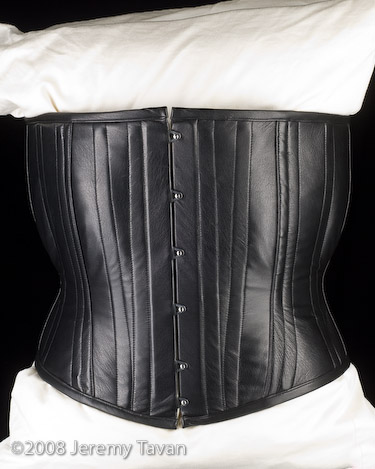 Back: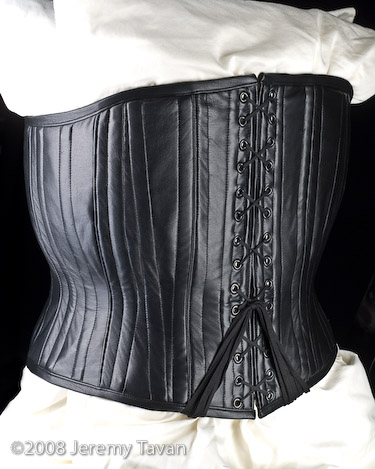 Flat & folded: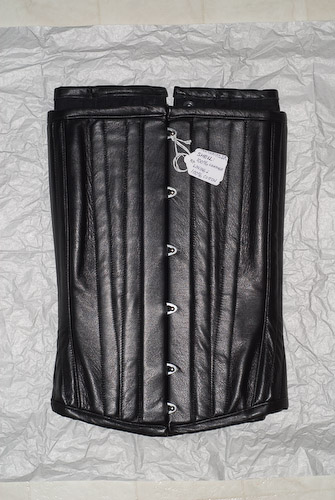 He says "I am now sitting on my computer wearing a beautiful corset in Leather. You did a great job. Thank you".