Starry Nite corset: emb. sample w/ piping
I'm working through some of the sample embroideries by testing them in different threads.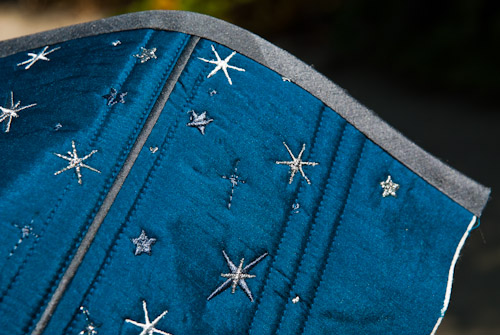 The one satin stitch star will be nixed because the design ended up too heavy. The one star pattern doesn't work well in the metallic thread but is fine in the others. The tiny fleck of a star needs to have a stitch added because the cutting mechanism pulls the last stitch out so it needs to be anchored. All in all I'm happy with the results thus far. I can't wait to actually make the corset!
This shows a very fine piping but I'm thinking of doing something more chunky so it will be more like ribs of metallic gray running down the corset.