Testing an embroidery design
It is always worth doing a mock-up of any design plan so you can catch potential problems. In this case, I planned some embroidery to match a design on the trim chosen by a client: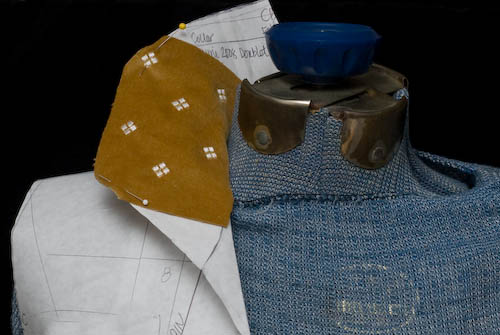 It was a good thought but in practice it failed. Or as my husband would smirk and say "it is made of fail". From down the hall, the clever matching design just looks like polka dots! Now we weren't looking for polka dots on the collar so this design element has been scraped.