Edwardian underbust: construction & lining
I had a touch left of the flower fabric I made my last corset from and decided to make up an under-bust corset. The rest of the fabric will only be enough to accent another corset and I'm going to have to find a complimentary fabric to bind it.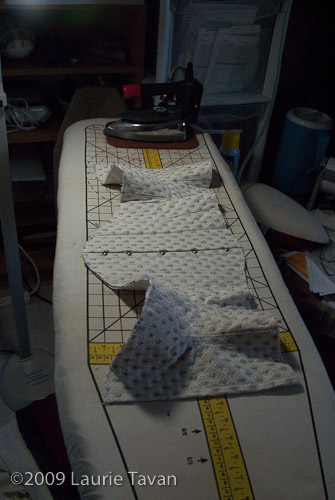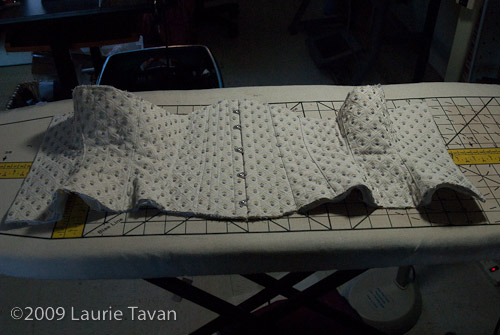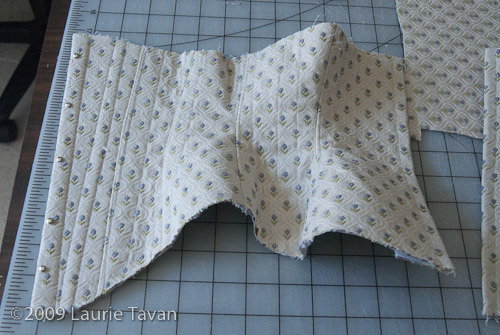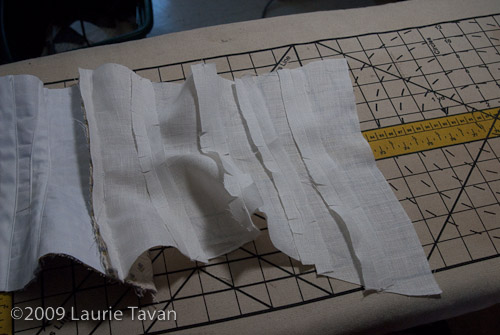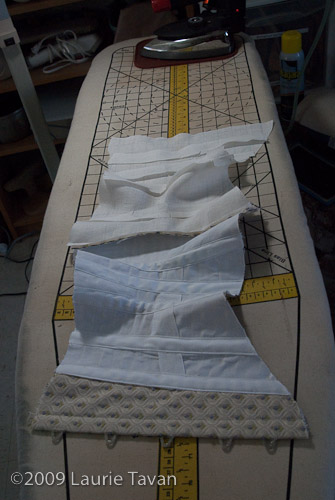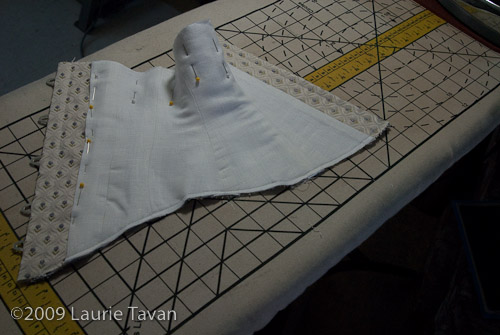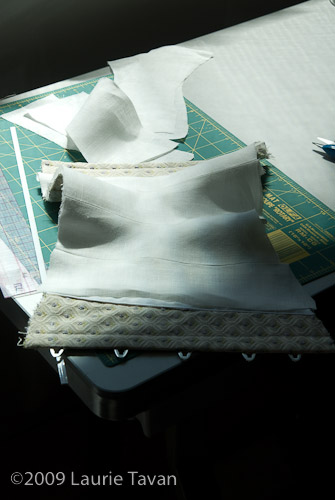 This pattern has five pieces per side and has a flat front with much of the reduction done along the side and back seam line which thrusts the body forward into the Edwardian s-curve style. I flat-lined german coutil to the fashion fabric and constructed with a flat felled seam with boning tape applied over and then a linen lining applied over that.