Renfaire doublet & hose: in progress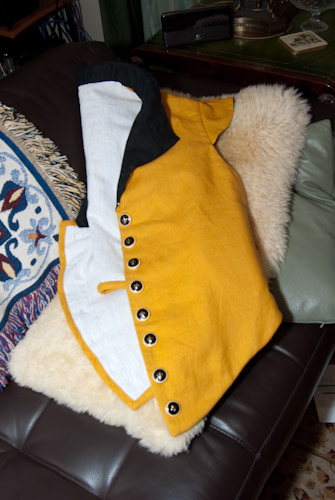 Linen lined wool Venetian hose in-progress.
Inside of the waist band & lining: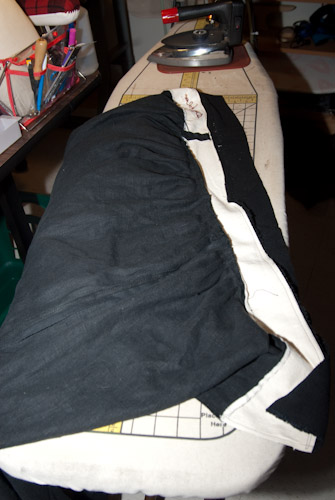 Lining pleated to band: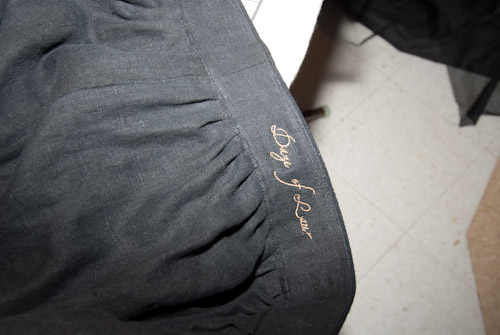 Doublet with markings for closure, black enameled buttons pinned into position: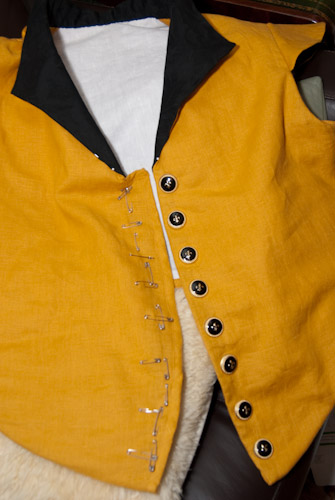 Because my client is in the progress of losing weight we decided to put the buttons on but wait to put buttonholes until he is at a stable weight. So instead the closure will be hooks. No sense in putting in buttonholes & possibly having to redo the entire front to get the buttonstand correct again after alterations.
For the same reason this is made flatlined with binding on the edges to allow for easier alterations without having to undo a separate finished lining: