Costume college: era mashup
The silk kirtle seen here is made by this lovely young Kentwell participant. She asked to pair her 16th century kirtle with my 18th century pocket hoops and matching bow. I think she might be the only person alive able to pull off this look – isn't it too adorable. So much pink around I"m tempted to do more pink. My next Italian gown is rose pink I think.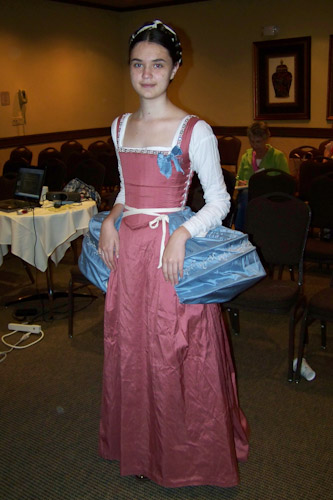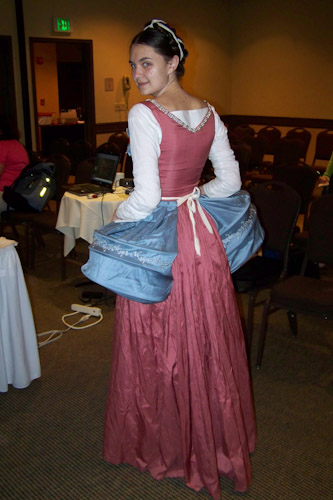 Me posing with my recent acquisition, the pack mule: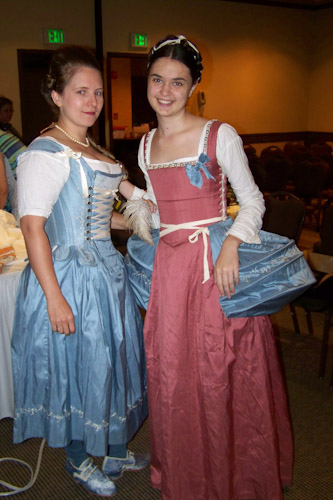 Actually you can fit a LOT in those pockets. Victoria wore them around for a little bit and kindly carried all my crap around in them. Thank you for the help! (Not that they are all that heavy or burdensome – I love wearing them).
*photos courtesy of & © 2009 Liz Martin
– Thank you Liz!*